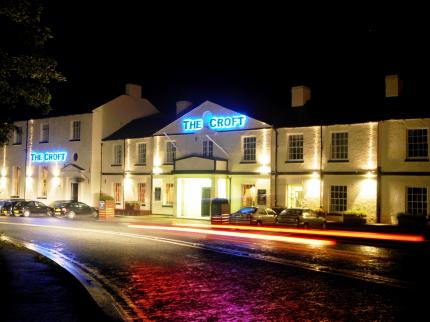 Are you anticipating a trip to England soon? If an excursion to the British Isles is being planned, do not neglect to make your reservations at the croft hotel darlington. The rooms of this historic hotel have been refurbished to offer its guests unparalleled comfort and convenience. The appointments are a pleasant mix of traditional and contemporary that is appealing to all their visitors.
 A large part of the historic appeal of the Croft Hotel is it's connection to the famous author, Lewis Carroll. Carroll's father was a Rector of Croft Church, and the 11-year-old boy spent time there making up stories to entertain his 10 siblings. Lewis Carroll, whose given name was Charles Lutwidge Dodgson, wrote "Alice in Wonderland", "Through the Looking Glass" and "Jaberwocky". Perhaps the most recognized of Carroll's fictional characters is the famous Chershire Cat. Some people believe the inspiration for this interesting character came from a sedelia at Croft Church. This bench built into the wall and used as a seat for clergy had a carved stone face of a cat at one end. Strangely enough, someone seated on the pew sees a wide grin on the face of the cat, but the smile disappears after they stand up.
Croft Hotel is in an excellent location if you happen to enjoy playing golf. There are many golf clubs in close proximity to the hotel, so reserving a room there will provide an excellent base for an enjoyable golf holiday. The Croft is available for business conferences for groups up to 200 persons, and all their rooms are equipped with desk space and broadband access, addition to flat-screen, LCD televisions.
Excellent dining choices are available at the Croft Tea Rooms and the Croft Gastropub. The Croft Tea Rooms are located in a building that was previously the coach house. A pleasant environment provides easy relaxation while you enjoy many food and drink offerings all made with the freshest of ingredients. The historic Croft Gastropub was completely refurbished between 2012 and 2013, and now offers British cuisine in an innovative menu aimed at satisfying the taste of everyone. All meats and produce are provided by local farmers to ensure the highest quality ingredients in every dish.