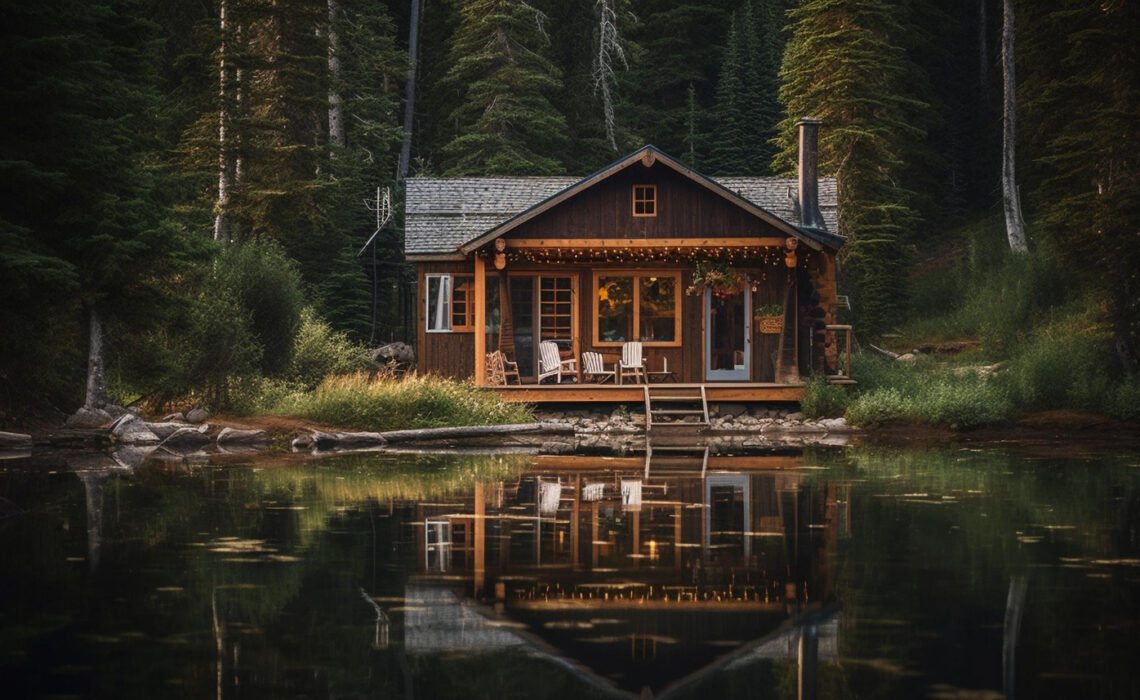 For vacationers looking for peace and outdoor experiences, a lake house escape might be a fantasy come true. Numerous tourists looking for a break from their regular routines are attracted by the tranquil beauty of a magnificent lake and the prospect of relaxing days spent by the water. But being another alternative in the crowded vacation rental market of today is insufficient for your lake cottage. You must take into account the necessities that will encourage more reservations if you want to make it stand out and turn into a sought-after location. The secret to persuading visitors to select your home over other properties is to create an attractive and pleasant environment. If this is something you'd like to do as well, here are some of the most crucial elements that might set your lake property apart and make it more desirable to renters.
Captivating Lake Views
Enjoying the hypnotic beauty of the water is one of the main reasons visitors choose a lake house holiday. It is impossible to overstate the charm of spending peaceful mornings watching the sun rise over the shimmering lake or the magic of spending an evening watching the sunset in a flash of color. As a result, it's crucial to plan your lake house so that it offers breathtaking lake views from many locations, like the living room, bedroom, or a sizable deck. Imagine waking up to the peaceful sound of lapping waves and being met with a breathtaking view of all that nature has to offer. Install big glass doors or windows that let in natural light and offer unobstructed views of the surroundings.
Modern Kitchen and Amenities
A well-equipped kitchen is a must for any vacation rental, and a lake house is no exception. While your guests may relish trying out local restaurants, they will also appreciate the convenience of having a fully functional kitchen to prepare meals whenever they desire. Invest in modern appliances, ample counter space, and high-quality cookware to allow guests to whip up their favorite dishes with ease. Additionally, consider providing outdoor grilling facilities for those delightful lakeside barbecues, adding a social element to mealtime and encouraging your guests to savor the fresh air and stunning views. Access to essential amenities like a dishwasher and a washer-dryer setup can further enhance the appeal of your property, as it adds convenience and comfort for families or longer stays.
Thoughtful Amenities
You must pay attention to the smaller touches that might elevate your guests' experience if you want your lake property to stand out. A lasting favorable impression and an emotional connection to your home can be achieved through thoughtful amenities. A nice touch that will make your visitors feel valued from the moment they step foot inside your lake cottage is to think about offering a well-stocked welcome basket filled with regional delights. While the lake may offer cool breezes during certain months, summers can get uncomfortably hot. Installing reliable air conditioning will ensure that guests can retreat indoors to a refreshing and comfortable environment after a day of outdoor activities. Free Wi-Fi is nearly a given in contemporary vacation rentals because guests frequently want to keep in touch with friends and family or post about their experiences on social media. When properly positioned throughout the property, board games and other recreational activities can promote family unity and foster a sense of joy and togetherness during the family's stay.
Outdoor Recreational Opportunities
Since lakehouses are linked with outdoor entertainment, visitors will be eager to discover the wide range of activities offered in the neighborhood. Your lake house will surely look better if you emphasize the many chances for fun and relaxation. Boat fans will enjoy the opportunity to cruise along the water's surface and take in the stunning vistas, while fishermen will be thrilled to learn about the plentiful catch in the lake. Nearby trails that meander through lush forests or lead to picturesque vistas will entice hikers and nature enthusiasts, offering a distinct perspective of the lake's grandeur. The tranquil mornings spent seeing the different avian species that call the lake their home will comfort birdwatchers. 
Comfortable Furnishings and Cozy Spaces
When visitors pick a lake house, they do so to get away from the busyness of everyday life and to find a setting that embodies warmth and comfort. Therefore, it's essential to outfit your lake cottage with furniture that complements the tranquil ambiance of the setting. After a day of seeing the lake and its surroundings, tourists will want to repose in a comfortable environment with plush sofas, warm armchairs, and soft beds. Imagine a lakeside chair with luxurious cushions that encourage you to settle in, curl up with a good book, and lose yourself in the pages as your concerns are carried away by the gentle breeze. 
Careful consideration of what visitors look for in their perfect hideaway is necessary if you want to have a lake property that draws more reservations. You can attract potential renters by emphasizing the property's alluring lake views, contemporary conveniences, cozy decor, and outdoor recreational options. For today's tourists, don't forget to provide thoughtful amenities and place an emphasis on sustainability. With these crucial components in place, your lake house is certain to become a popular holiday spot for those looking for an unforgettable getaway amidst the splendor of nature.