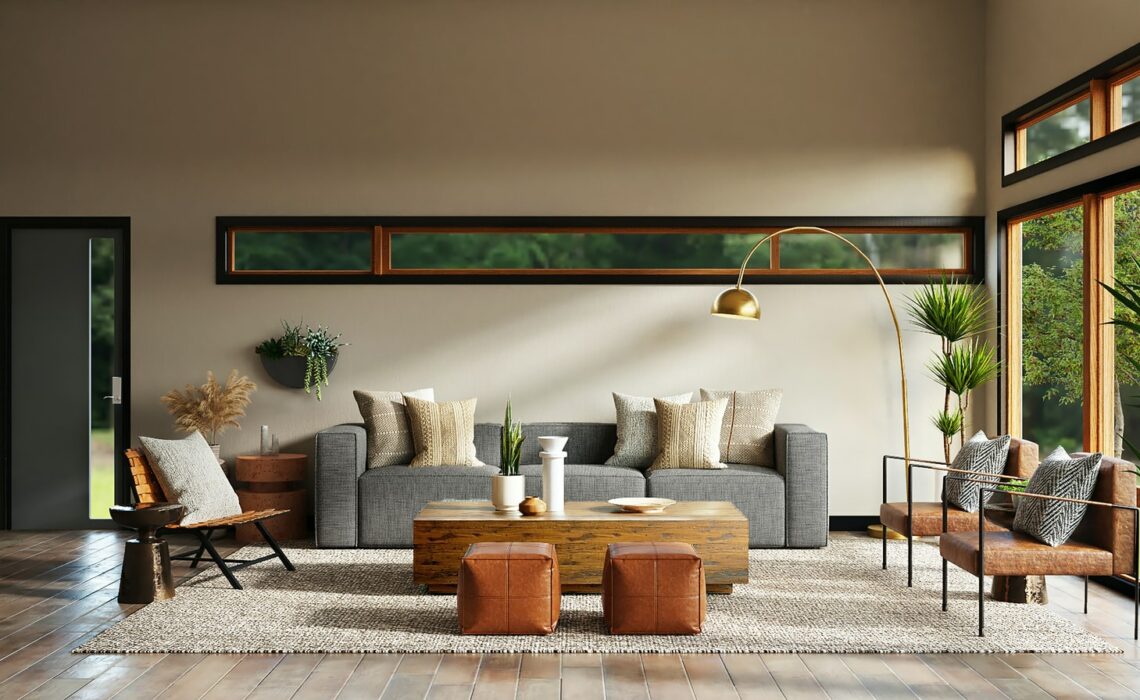 Even though not all homeowners love spending their time, money, and energy on renovating their homes regularly, this is one of those things you simply have to do if you want your home to look as beautiful as possible. Of course, that doesn't mean you have to do this all the time and renovate every part of your home – it just means that you should be ready to update whatever needs to be updated, whenever it's needed. Still, updating your home doesn't mean you should pick the simplest and easiest solutions that make no sense in the long run. On the contrary, you should find ideas that will make your home more visually appealing and expensive at the same time, and these are the ideas you should stick to whenever you can. In case you're looking for interior design trends that will help you do that in 2022, here are a few ideas you might want to take into consideration.
Go Digital
One of the ways to update your home and make it look brand new is by looking into the benefits of modern technology and finding ways to incorporate it into your interior design. This might not be the most obvious solution for all homeowners out there, but it's an idea that has some potential and can do wonders for your home in the years to come. 
Luckily, there are lots of different ideas to look into and lots of suggestions you can check out if you want to turn your home into a smart home in 2022. From smart sounds speakers to smart thermostats, these ideas will help you check all the boxes and introduce a huge change into your interior design. It's also going to help you make a statement and impress all your visitors from the moment they come to your place, and that's something we all want when redesigning our homes.
Bold Wall Colors
This is another simple yet effective solution for all homeowners who want to change the look of their place without spending too much time, energy, and money. Repainting your walls is one of those processes you can complete in just a few days, and what's even better is that you can do it on your own. You don't need any knowledge or previous experience – all you need is some free time and tons of inspiration, and you'll be done before you know it. You can even ask your friends to help you, and you're going to turn the process of painting your interior walls into an unforgettable party!
However, not all wall colors are the same and you need to choose your colors wisely. If you want to improve your home the most, you should go for bold colors that might not be the first choice of many homeowners. Colors like black, violet, orange, or dark blue will help you make a statement and turn your home into a masterpiece. Alternatively, you can choose an intriguing wallpaper design that features cool patterns that will help every wall in your home stand out.
Cool Rugs and Carpets
When renovating their homes, lots of people decide to spice up their floors and do something new about them. Some of them invest a huge amount of money into hardwood floors that will last for decades, while others stick to simpler solutions like laminate that's affordable, visually appealing, and quick to install. Still, whichever idea you go for, you need to remember that every inch of your floor is going to look much better if you add a nice rug to it.
Again, you have to choose wisely and find the perfect rug for every space in your home. But, if you check out those stunning rugs from Hong Kong that come in different shapes, sizes, colors, patterns, and styles, you'll surely find a great rug for every room you have. This is going to accentuate your new floors even more and make your home look better than ever, and that's the way to go when updating your home in 2022.
Go Rustic
In case you're not a fan of renovating your home and making it look too futuristic, you might want to go in another direction and explore the benefits of rustic ideas. These are everywhere you look, and you can find lots of options to choose from, as long as you're open-minded and ready to experiment.
Some of the ways to incorporate rustic design trends into your home include adding some rustic beams, using organic materials, and paying close attention to all wooden elements in your home. This will help your interior space look warmer and more inviting than ever, and that's always great when trying to do something new about it.
Remodeling your home in 2022 might not be the simplest and easiest way to spend your time, but it's definitely the most sensible thing to do. Whether you're thinking about selling your home in the future or you're just trying to make it look nicer, these ideas will help you do all that – and even more!