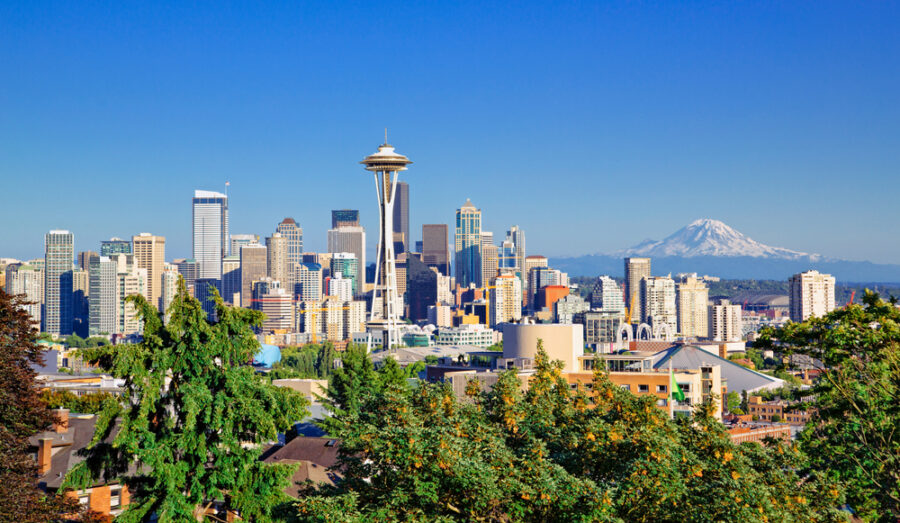 If you are an artist aiming to relocate to a city that invigorates and inspires you, look no further than the West Coast of the United States. There are so many cities with so much to offer creative and innovative people.
From city skylines to majestic water views, and more, these original and energizing cities have something to offer any artist. Consider the following cities if you dream of moving to the West Coast to create:
Portland, Oregon
Portland is the capital of Oregon, and also home to a host of institutions for creatives. Musicians may find a home at the Oregon Symphony or the Oregon Opera. Dancers and performers will be drawn to the Artists Repertory Theatre, the Oregon Ballet Theatre, or Portland Center Stage.
Portland also has a well-known music scene, and aspiring filmmakers will be delighted with the film scene. Several independent films and major motion pictures have been shot in Portland. If this city sounds like your type of place, there are many Portland houses for sale.
Seattle, Washington
Seattle is the largest city in the Pacific Northwest, as well as the largest city in Washington State. It is located between Puget Sound and Lake Washington. Seattle is considered a home of the performing arts. It houses many prestigious institutions and organizations dedicated to the arts, including the Seattle Symphony Orchestra, the Pacific Northwest Ballet, and the Seattle Opera.
Seattle also has thriving theater and live music scenes. Bands like Nirvana, Pearl Jam, and Soundgarden were produced in Seattle, making Seattle the seat of grunge music and attractive to many musical artists. If that is not enough, Seattle is also known for being a haven for poets, specifically spoken word slam poets, as well as a city for filmmakers. If any of these mediums appeal to you, Seattle may be your best bet.
San Francisco, California
San Francisco is located in Northern California and is known for its culture and diversity. The famous War Memorial Performing Arts Center is one of the biggest performing arts centers in the country and includes the War Memorial Opera House, which is home to the San Francisco Opera and the San Francisco Ballet, as well as the Davies Symphony Hall, which is home to the San Francisco Symphony.
San Francisco is also home to The Fillmore, a famous music venue where bands such as The Grateful Dead and Led Zeppelin performed for the first time. In addition, San Francisco has a Tony Award-winning theater scene. With all of the historical significance of this city for artists, as well as the modern innovations happening there in the arts, San Francisco could be your dream artistic home.
If you are an artist looking for a new home that inspires you to create, look no further than the above West Coast cities. From Portland to San Francisco, there is something for every artist and every medium. Whether you are a poet, performer, or musician, you can find your home on the West Coast.