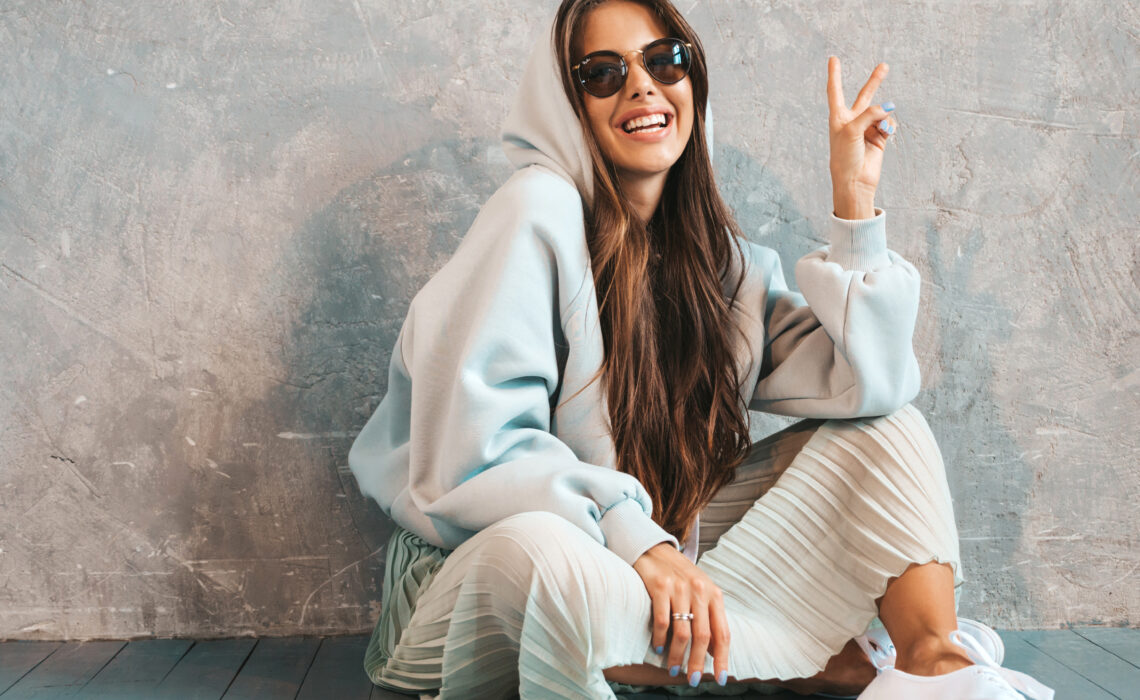 Leisurewear has become a mainstay in our everyday wardrobes at a time when comfort and fashion are converging. The appropriate leisure wear can significantly alter how you feel and portray yourself, whether you're working from home, running errands, or just unwinding. It's not always easy to strike the ideal mix between comfort and flair, though. This article will examine the realm of leisure wear and provide you with useful advice to up your casual clothes game and make sure you always look and feel your best, no matter the situation.
Invest in Quality Basics
Quality essentials are the cornerstone of any leisure wear wardrobe. These are the adaptable, classic pieces that serve as the foundation for innumerable ensembles. Start with comfy joggers or leggings, well-fitting t-shirts, and sweatshirts. Look for fabrics that place an emphasis on comfort and breathability, such as cotton, bamboo, or mixes. High-quality basics are an excellent investment because they last longer and feel better against your skin.
Think about the fabric's weight while purchasing t-shirts. While heavier cotton tees offer warmth and comfort in chilly months, lighter ones are ideal for hot climates and your vacation. 
Play with Colors and Patterns
Don't be afraid to spice up your assortment of leisure clothing with a splash of color or some fun patterns. While classic neutrals like black, white, and gray are always in style, experimenting with bolder colors or subtle designs can give your clothes flair. To create eye-catching outfits that favor comfort, add graphic tees, printed leggings, or colored sweatshirts.
When experimenting with patterns and colors, keep in mind your comfort level and personal taste. Start with tiny details, such as bright sneakers or patterned socks, if you're new to introducing vibrant components. You can go to more daring selections as you gain comfort, such as a colorful sweater or patterned joggers.
Embrace Versatility
The key to casual clothing is adaptability. Pick items that flow well from relaxing at home to seeing a friend for coffee or perhaps a casual dinner date. An oversized hoodie may be dressed up with jeans and sneakers for a casual outing or go perfectly with leggings for a lazy day at home. To get the most out of your wardrobe, it's important to choose products that can be styled in a variety of ways.
Think about making an investment in a few timeless pieces that will serve as the foundation for your collection of leisure wear. For instance, a well-fitting, neutral-colored sweatshirt can be worn over a dress for extra warmth and style or coupled with jeans for a more casual look. 
Mind the Fit
Comfort does not need to give up style. Pay close attention to how your casual clothing fits. The ultimate in comfort can be found in oversized or relaxed-fit clothing, but make sure they don't submerge your form. In order to achieve balance, wear bigger tops with more fitted bottoms, and vice versa. Alterations can turn an average item into a well-fitting, fashionable addition to your collection, so tailoring can also be your friend.
Consider the factors that are most important to you while choosing the best fit. For tops, the sleeves should be the right length, and the shoulders and chest should fit properly. For bottoms, the length should be ideal for your height and the waistline should fit without pinching.
Accessorize Thoughtfully
You can step up your casual wear game with accessories. Your casual ensemble can be instantly improved by layering with a fashionable necklace, adding a striking belt, or donning a chic hat. Shoes are equally vital, so spend money on a pair of beautiful but comfortable sneakers or slip-ons that go with your outfit. Remember that the devil is in the details, and a few carefully picked accessories may elevate a simple ensemble into a statement piece.
Think about how your clothing will be perceived overall when selecting accessories. A stylish pair of sneakers and a baseball cap might finish the outfit if you're striving for a sporty vibe. Choose simple jewelry and a chic leather belt for a more put-together look. 
Prioritize Comfort Without Compromise
Comfort should come first in leisure clothing. Pick clothing made of soft, breathable materials that are friendly to your skin. Choose flexible, elastic materials if you intend to move freely while wearing your leisure clothing, especially if you'll be doing physical activity. Don't underestimate the value of supportive, comfortable undergarments. In the end, wearing casual clothing that makes you uncomfortable contradicts the objective of dressing casually.
Consider the seasons and environments you'll be wearing your leisure wear in when it comes to comfort. Choose breathable, light materials like linen or cotton blends for warmer weather. To stay warm during the winter months, seek leisure clothing lined with fleece or constructed of thermal materials. 
Leisurewear is a way of life, not merely a fashion trend. You can create a leisure wear wardrobe that seamlessly combines fashion and relaxation by investing in high-quality basics, embracing versatility, experimenting with colors and patterns, paying attention to fit, selecting mindfully, and always prioritizing comfort. Recall that casual does not equate to reckless. If you follow these useful suggestions, you'll look and feel great in any leisure wear outfit, whether you're relaxing at home or going on a carefree excursion. It's time to redefine comfort and style according to your preferences, so step up your leisure wear game.