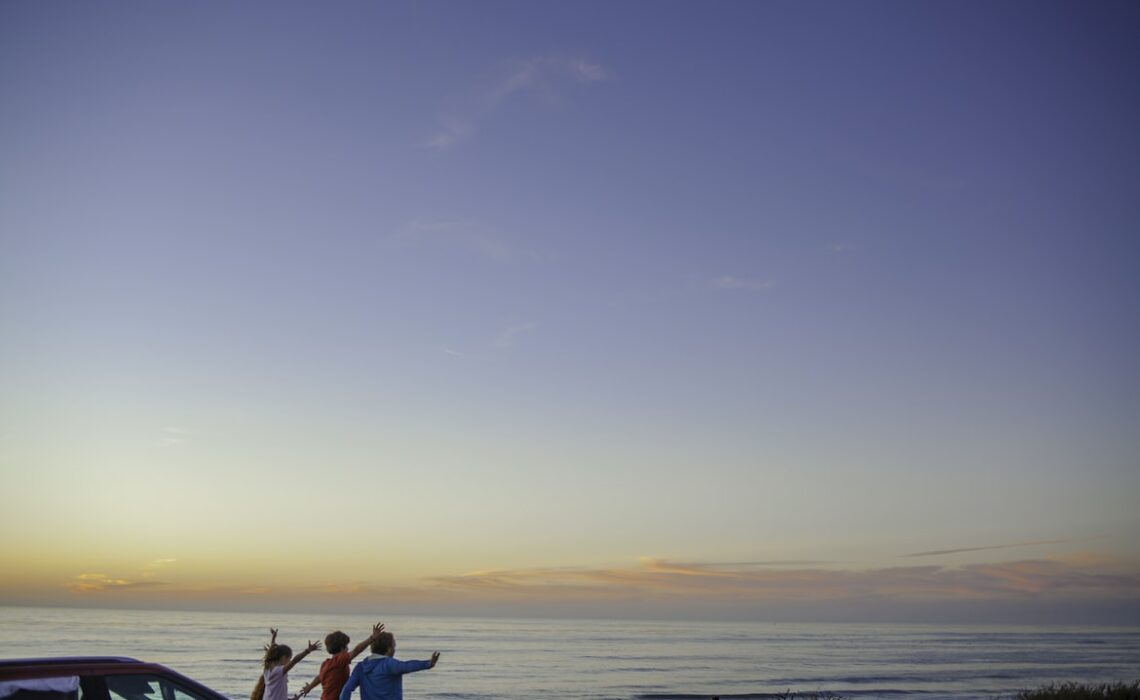 You can't say that you've had a family adventure until you go on a family road trip and explore new areas with the people you love the most in this world. This way of traveling has numerous benefits – you'll all be relaxed and able to focus your attention on each other, while, at the same time, you'll have a chance to visit more places than you could visit in other situations. There are a few things you need to consider and plan in advance, though, but the final result will be worth all the effort you've put into this process. The main goal is to connect as a family and create some great new memories because these are the things your children will cherish and remember, no matter how old they are and where their lives take them in the future.
Plan your routes and stops
You'll need to thoroughly explore the routes you want to take, figure out which places you should visit, and define where you'll be taking breaks. What you need to do is to avoid driving for too long because you'll get exhausted and your children will get annoyed sitting for too long. Instead of that, find a few interesting sites you can explore during your stops and focus this decision on your children. 
This will allow them to stay interested in traveling and finding something they can enjoy. Also, make sure to know where gas stations are so you don't end up without gas because this can be quite a problem on the road. Try to calculate your stops just to see how much gas you'll need to go from point A to point B, and plan it all ahead.
Stay safe
For parents, safety is number one, especially during travel. For starters, pack a first aid kit just in case so you can always be prepared for potential accidents. Also, make sure your kids have proper car seats or boosters, and avoid having any add-ons that haven't been allowed by the manufacturers. 
Things like car seat covers, pull-out tables, and similar additions might sound and look practical, but they can be harmful and unsafe for your children. For parents, it's important to always feel completely rested before driving because even a little sign of exhaustion should be a warning that you're getting too tired to drive.
Prepare your car
Think of your car as the main thing you'll need for this road trip and make sure it's fully serviced and prepared in order to avoid any potential problems down the road. If you don't have enough space in your trunk, think about renting a roof box that could help you pack all the essentials. 
In addition to that, you need to clean your car, both inside and outside, and let the mechanic run a complete test to make sure everything runs smoothly. In order to protect your car, use a practical iron remover that will allow you to remove any potential contaminants from your vehicle. It's important to protect your car and remove any potential problems to avoid this from happening when you're on the road.
Think about your expectations
Before you hit the road, you need to adjust your expectations when it comes to your kids. No matter how old they are, they'll surely have at least one problem with something involving the ride or the places they want to visit, so don't expect them to be perfect traveling companions. 
Keep in mind that kids have their own focus and things that interest them so you need to pay attention to their wishes as well. Include them in the planning process and see what their desires are and how they can contribute to the trip. This will allow you to feel more relaxed and positive about the trip, and you'll know what to expect and how to react in certain situations.
Keep the kids occupied
Many parents usually focus on pro tips and get their children a tablet and headphones in order to keep them calm. Although this is a highly effective method, don't be afraid to be a bit more creative. There are numerous fun road games you can play and use the opportunity to teach your kids some new and interesting things, so try doing that too. 
Kids could stay occupied for hours with some simple things that are fun and new for them so prepare for some road trip family fun. Count the things you can see on the road, play a guessing game, or come up with your own game that can become a family tradition for your future road trips.
Road trips should be a fun and interesting way for a family to connect and enjoy their time together, so follow these simple rules and you'll be ready to enjoy the journey to the fullest!