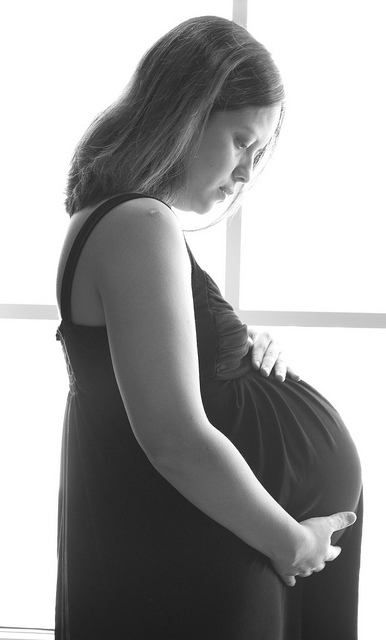 Unplanned pregnancies happen, and when they do, they can make you feel as if your world is falling apart. A lot of people make big mistakes when they find out about an unplanned pregnancy. These are some of the things that you should not do if you have found yourself in this situation.
Don't Jump to Conclusions
A missed period or nausea can be common symptoms of an unplanned pregnancy. However, just because you are experiencing these symptoms does not necessarily mean that you are pregnant. Before you jump to conclusions, it's smart to take a few pregnancy tests. You can take a couple of at-home pregnancy tests, but if you want more accurate results, it's a good idea to have a test done at your doctor's office, the local health department or the local pregnancy center.
Don't Ignore the Situation
If you are overwhelmed with fear and emotions over an unplanned pregnancy, it can be easy to try to ignore the situation. However, this can be one of the worst things that you can do. If you are going to keep the baby, it is critical to have prenatal care to keep your fetus healthy and to help it grow. If you are going to have an abortion, there are time constraints that you should be aware of. Therefore, as soon as you find out that you are pregnant, it is important to start taking steps to handle the situation.
Don't Go Through it By Yourself
Being pregnant can be tough, and it's not a situation that you should have to go through by yourself. Even though you might be nervous about approaching the child's father, your own parents or your friends with the news, doing so can help you build up a support system to help you through this tough time. Plus, you might find that your loved ones have helpful advice and insight.
Don't Make Rushed Decisions
As you might already know, you do have a few different options if you are pregnant. You could choose to keep the baby, or you could look into your options for adoption. There are many options you have. Before you make your decision, however, it is important to research your options and really think about which one will be the best choice. By avoiding making rushed decisions, you can help avoid regret later.
Finding out that you are pregnant can be excellent news, or it can be upsetting. If the pregnancy is unplanned, you might be dealing with a lot of emotions, and you might be unsure of what to do. If you avoid making these common mistakes, however, you can help ensure that you handle this tough situation in the best way possible.