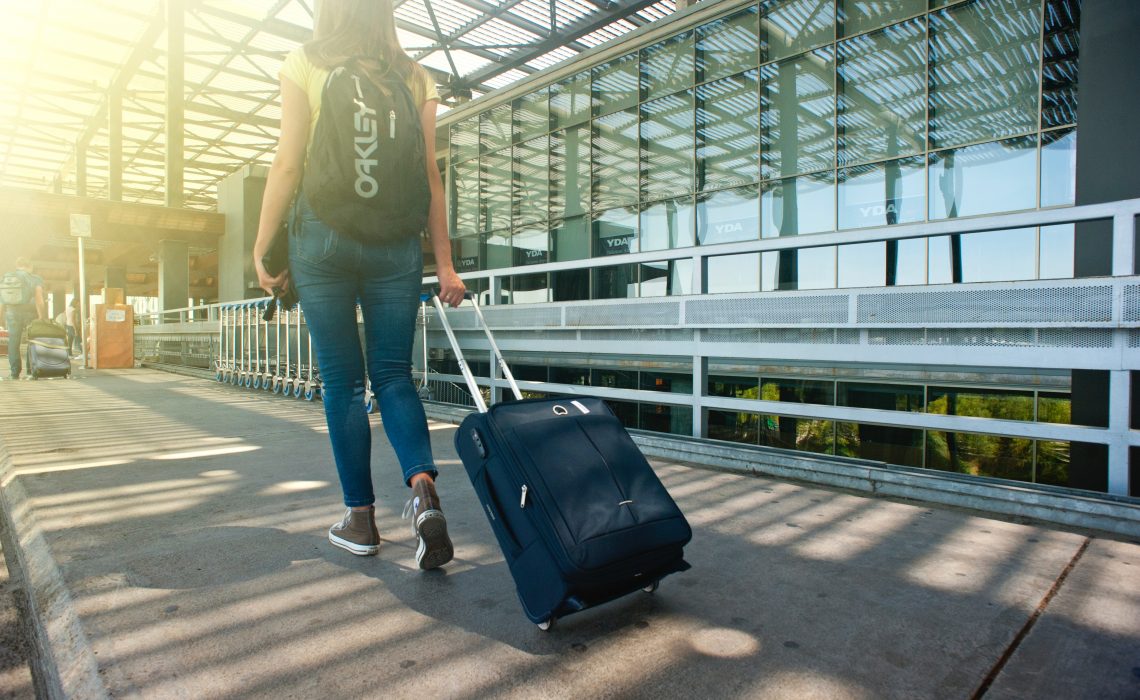 Planning for a trip is a demanding experience. You are going to a new place away from home for a few days and it's going to be very different. You might not find your favorite restaurants or your everyday essentials there. That's why you end up putting everything and carrying so many bags for just one small trip. Therefore, here are a few ways to pack for your journey efficiently that will save you from carrying loads of suitcases and clothes which will prove to be of no use at the end of your expedition.
1.  The right bag and the weather
Choose the right bag for your trip. If you plan on staying in one place then carry a small bag. If you plan on travelling to different places then carry an easy-to-carry backpack. Depending on what kind of needs you have for the trip, you can find different bags that have built-in toiletry kits, shoe storage or laptop storage, etc. Before starting to pack for your journey, it's essential to find out the weather of the place you are going to. Check online or check the news of the areas to get an idea on the weather so that you can start packing clothes that will be perfect according to the weather. If it's going to be extremely cold, then gather stuff from your winter wardrobe. If it's rainy weather, then make sure you are carrying a rain jacket and some rain suitable shoes.
2.  Organizing your suitcase
Nothing is complete without planning and organizing. If you choose to shove all your clothes together without careful consideration then you are going to have a difficult time on the trip. The first step of planning and organizing is to make a list of all the things that you will need. If something is not on your list then it also does not have any space in your bag. Make the list according to the weather and the schedule. The second step involves keeping things in your bag. Once you start keeping your things in the suit case, place the heavier items or the larger ones first in the bag then make a place for the lighter ones. Once you have placed the heavier things, small and light things will automatically make place for themselves. Moreover, this way you will also distribute the weight evenly and avoid wrinkling your clothes.
3.  Multi-functional items
What could be better than a dress that can be worn in both casual and formal events? Keeping clothes that can be worn anywhere anytime is a great way to pack your suitcase efficiently.  In addition to such multi-functional dresses, also gather clothes that have the same complimentary colour palette. Try saving the space that the shoes will take by choosing to only bring one or two pairs that have neutral and can go with multiple outfits and different events. Do not forget to carry your Ivanka Trump Black Biker Leather Jacket that will go with every outfit of yours and you will be slaying in every event.
4.  Look for a laundry service
You do not need a new dress for each day that you are going to spend on your trip. Always keep in mind that hotels and hostels have the facility to perform laundry. They have special laundry rooms for their guests. If not a laundry room then they will surely have Laundromat or a dry cleaner. The purpose of this facility is to provide ease to people staying. They do not need to carry large suitcases with loads of clothes. They just need a few wearable clothes that they can wash and dry and it can be worn again the next day. If your hotel does not have any of these accommodations, then find a laundry service near to where you are staying.
5.  Small genius hacks
There are some genius hacks that you can use if you want to carry things in your bag efficiently. Instead of folding your clothes, roll your clothes to make more space. You can keep your dressier and fancier dresses in plastic so that they do not get ruined. Your shoes have space inside them that can accommodate your socks and underwear. Put these necessities inside your shoes and place your shoes in a shower cap to prevent your outfits and other things from getting dirty. You can store your earphones, charging cables and your other necessary stuff in a sunglasses case inside your bag so that they do not get damaged or lost. If you are someone who uses a lot of skincare products then it's not important to keep the whole bottles. Fill straws with the number of creams you need for the duration of your trip. Fold them and tape the end of it to close it.
Conclusion
In short, the above-mentioned points are five ways to pack your suitcase efficiently for your journey. It includes careful planning and organizing to actually use small hacks that will save your time and space both.