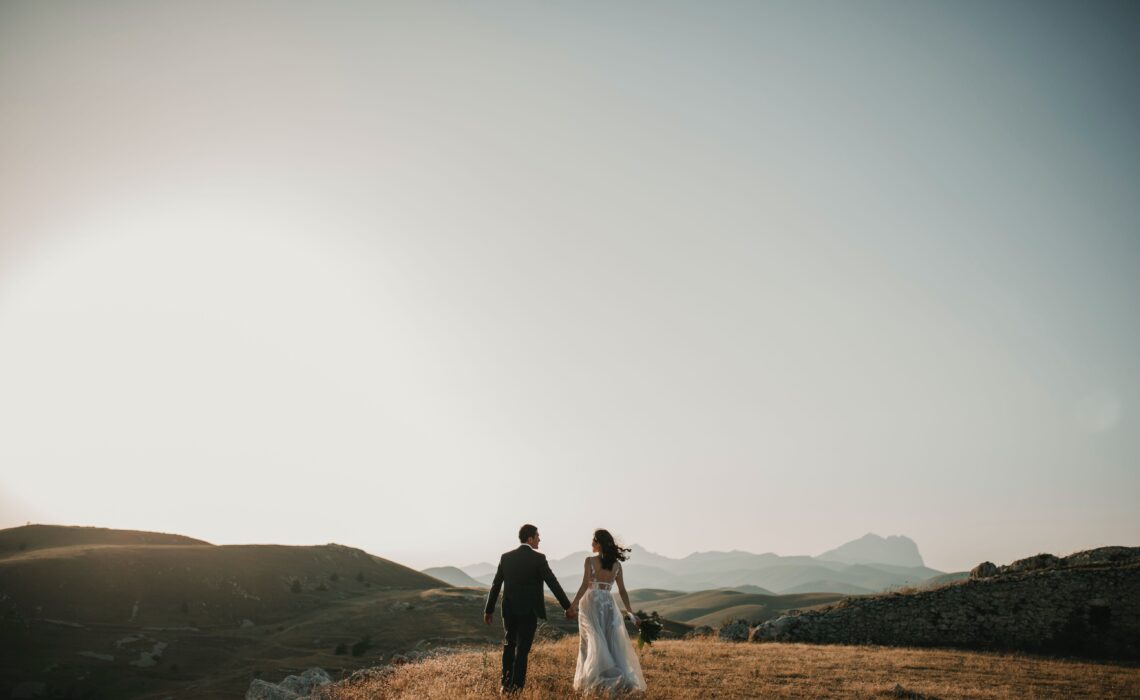 One of the most significant occasions in a person's life is their wedding. For many couples, it's a dream come true as it starts in a new era. Yet organizing a wedding may be challenging, especially if you don't know where to begin. With so many choices to be made, having a plan in place is essential to making sure that your ideal wedding is realized. Thus, here are some of the most crucial aspects of organizing your ideal wedding.
Establish a budget
Setting a budget is the first step in organizing the wedding of your dreams. It's crucial to realize that weddings can be pricey and that if you don't have a set spending limit in place, it's simple to go overboard. You and your partner should have an honest discussion about your finances before creating a budget. You should take into account your combined income, savings, and any family members' contributions. You can decide how much you're willing to spend on your wedding once you have a clear understanding of your financial condition.
Your budget will help you prioritize the aspects of your wedding that are most important to you and will direct your decision-making process. For instance, if you have your heart set on wearing a designer wedding dress, you might need to make compromises on other costs, like the number of guests or the cuisine. On the other hand, if having a big guest list is important to you, you might have to cut back on other aspects of your wedding, like the location or the décor.
Choose a wedding style
Choosing a wedding style is the second stage in preparing for your ideal wedding. The theme of your wedding will be established by your wedding style, therefore it's crucial to pick one that matches your preferences and personality. Traditional, rustic, modern, and beachy are some of the types that are available to you. Consider the ambiance you want to create as well as the hues and textures that speak to you.
Once you've decided on a wedding theme, you may start exploring locations and suppliers that complement that theme. If you've decided on a rustic theme, for instance, you might want to seek locations that have a barn or farm backdrop. Also, make sure that you dress for the occasion as well, and try to make your wedding dress and suit work with your style. This is where your fancy tailored wedding suits come into play, so start looking for them today!
Select a venue
One of the most crucial choices you'll have to make when organizing your ideal wedding is the location. Your wedding site will not only define the mood of the event but also how many guests you can invite and how the day will proceed in general. You should think about things like location, capacity, and amenities while choosing a venue.
When picking a venue, location is a crucial factor. You should pick a venue with easy access for your guests and a beautiful backdrop for your wedding photos. Capacity is another crucial element. You should pick a location that can properly hold your guest list without feeling overly full or undercrowded.
Hire vendors
Choosing providers is a crucial part of organizing your ideal wedding. To make your wedding day unique, you'll need to work with experts like caterers, photographers, florists, and DJs. It's crucial to study potential vendors and read reviews written by other couples before making a decision. Also, you should set up consultations to make sure that you are at ease with each vendor and that they are aware of your wedding's goals.
You should think about things like experience, availability, and cost when choosing vendors. You should pick suppliers who have expertise in the kind of wedding you're organizing and whose work reflects your personal taste. Moreover, availability is crucial because you'll need to make sure your providers are available on the day of your wedding.
Create a timeline
The final stage in preparing your ideal wedding is developing a timeline. You can stay organized and make sure that everything goes according to plan on your wedding day by creating a timeline. Make a list of all the things that need to be done and work backward from the day of your wedding. Establish a timeline with all of the crucial events leading up to your wedding and give each task a deadline. Make sure to organize family photoshoots in order to preserve great memories.
Your engagement party, bridal shower, bachelorette party, rehearsal dinner, and wedding day are a few significant dates to include in your itinerary. Prior to your wedding, you should plan appointments for any additional beauty services you desire, including hair and makeup.
Arranging your ideal wedding can be a difficult undertaking, but by following these five tips, you can design a wedding that expresses your character and sense of style. You'll be able to enjoy your big day stress-free if you put some effort into planning and organizing your wedding.