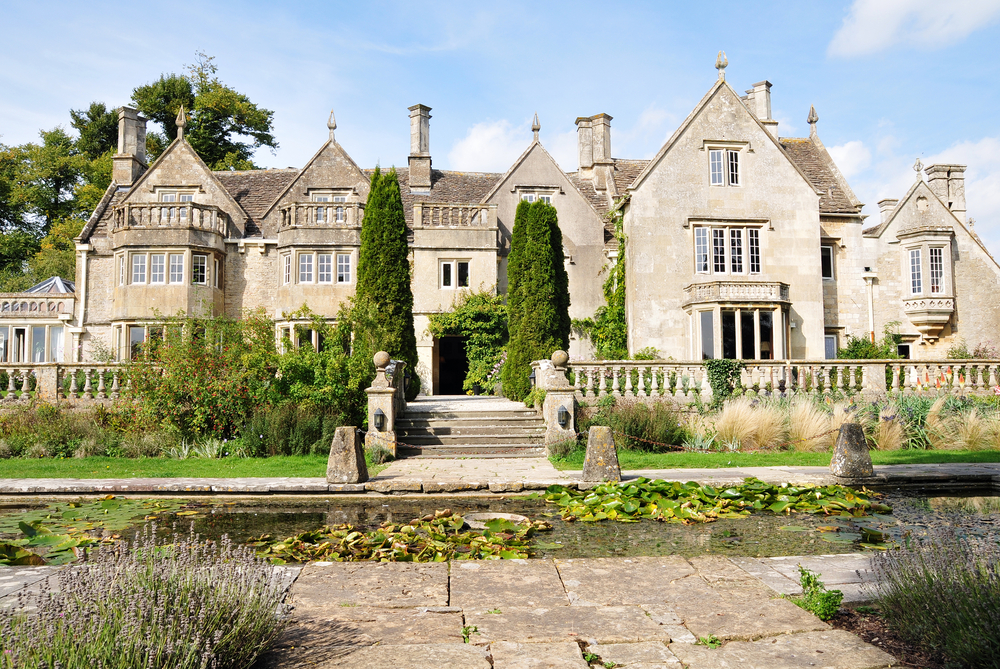 There are many great reasons to visit the UK. From the capital London and all its attractions and buzz through to the countryside, if you are planning a visit why not book yourself into a luxury hotel?
Here is a list of the top ten across the country.
Classical in style, this Italian themed hotel is of five star ranking and is a member of The Leading Small Hotels of the World. The service oriented staff go out of their way to welcome guests and provide you with a complimentary drink if there is a delay in checking you in to your room. Situated across from Hyde Park the green scenery and the lavish interior design offer a wonderful atmosphere.
Boath House, Nairn
Situated in the Highlands of Scotland this Georgian mansion contains its own private lake and six gigantic bedroom suites which have large four poster beds. Being Scotland you get what you expect, heavenly surroundings. The garden is walled providing extra privacy and the friendly service will have you digging in your pockets to give the most generous tip you can conjure up.
Hotel Tresanton, Cornwall
This beautiful coastal hotel provides stunning views of the sea.  Large bedrooms and a fabulous restaurant with locally sourced food will give you a true taste of English luxury.
Burgh Island, Devon
This authentic abode is located on a private island. It has a traditional English charm with its classical furniture. There is a helipad from which you can fly off for a bird's eye view of the area which, if taken on a clear summer's day, will be a truly elevating experience.
The Victoria, Norfolk
This is a must visit for lover's of British colonial history. It contains artefacts from the British Raj and in many ways could be said to be a museum showcasing Britain's rule of the Indian subcontinent. They serve locally sourced food in the restaurant and it is famous for its Cromer crab.
Seaham Hall, Durham
If you want to experience the best in luxurious relaxation then this is the place to come. It has a 20 metre o-zone cleansed swimming pool, a black granite steam room and a traditional Turkish hammam.
Westover Hall Hotel, Hampshire
This Victorian mansion has been converted into a family run hotel. With oak panelling and stain glassed windows inside, and a view of the stunning sea outside, you will have the best of both natural and man-made aesthetics when you book in here.
Eilean Shona House, Argyll
The perfect get away from city hustle and bustle can be found in this hotel situated in a 2,000 acre private island.
Boskerris Hotel, St Ives, Cornwall
In a small sea side town you would not expect such a chic hotel. It has a minimal yet appealing design but is highly comfortable. The pastel colourings and use of glass provide a cool, calm and refreshing environment; perfect for a summer getaway.
Amhuinnsuidhe Castle, Isle if Harris, Outer Hebrides
It gets no more grandiose than this.  Huge regal bedrooms, locally sourced food in the restaurant and a fabulous external environment. Activities you can participate in whilst staying in the 55,000 acre of grounds include salmon fishing and deer-stalking.
The UK is a hotspot for tourism all year round. But not everyone is aware of the grand gems hiding away in unknown corners of this island. Before you book yourself a predictable holiday, it's practical to find out more about what is available across the UK.