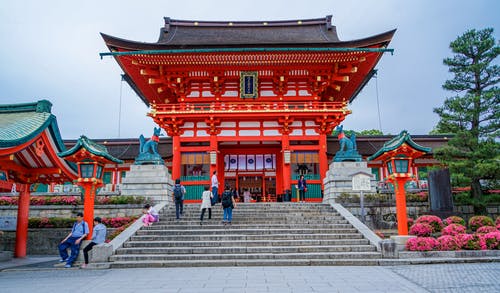 Japan is an amazing country not only because they're so advanced in technology but also it's one of the world's best travel destinations. There are thousands of tourists spots across the country. The culture, the people, landscapes, arts, and palaces are the reasons why millions of people visit Japan every year. However, travel Japan usually generate cost issues due to expensive accommodations and entrances.
Japan Rail Pass
Japan Rail Pass is your transportation solution during your stay in Japan. The train is the main inter-cities transportation and they can go up to 300km/h. It's very economic so that you can save the budget for other expenses. There are various affordable accommodation solutions but it still takes the biggest portion of your budget.
What to Do
Japan is simply well-known for travel and food. You can go travel across the Hokkaido Islands and explore the local cuisines especially the seafood. Be ready on the exotic taste of sushi, they're using fresh raw fishes not the well-done ones like in your home country. However, it's not just about sushi, there are many Japan authentic foods you should try before leaving the country including ramen, okonomiyaki, teriyaki, takoyaki, udon, and not mention to tasty menus of food stalls.
Travel Japan should include the sightseeing tours on shrines as well as relaxing in Onsen. There are tons of temple and shrine across Japan, especially in the Kyoto and Nara. You can stay in Tokyo or Osaka if you to explore the modern life of Japan society. This way you can elaborate on the experiences of how Japan's high culture can get along with their famous popular culture.
Accommodation
The common accommodation for tourists is usually campsites and hotels. Another affordable solution could be the apartment if you want to stay in a long time. If you don't want to get lost, it's suggested to book the accommodation with direct access to the capital. If you want to make it more practical and less-adventure, you can take tour packages offered by travel agents.
Best Time To Visit Japan
Most people travel to Japan in autumn and spring to avoid high temperature and rainy days. Winter is also favorite time especially if you want to enjoy the snow and the snow sports. It should be also noted that these would be the high seasons which usually increase most prices of accommodations respectively. Typically, you'll land at the Narita airport in Tokyo before you traveling the country.