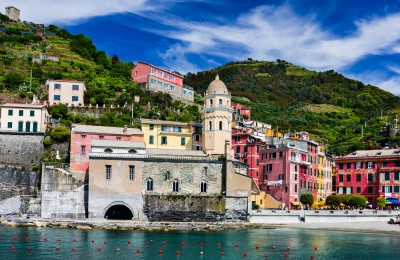 It can sometimes be difficult knowing whether it is better to choose a break on the coast or to go somewhere inland. There are quite a few differences between the different types of holiday.
What You Want From a Holiday:

It is worth considering what you and your family want to get from your holiday. People tend to have different expectations. Some people want to have fun, some want to relax, some want to just get away. There are some people who need to be constantly entertained and others that just want to wind down and you need to consider which of these applies to you. Although you can get fun, entertainment and relaxation both on the coast and inland, they will differ a lot.
Entertainment:

If you visit a big city, then there will be plenty to do. Most of these tend not to have a harbour or beach, although some of them do. You may find that an English seaside resort will have a comedian performing in a show at the end of the pier, there might a fun fair or rides. In an English city there will be musicals and plays with more famous actors, they may be opera, classical and pop concerts and things like that. It can vary quite a lot and this contrast may be seen in all countries of the world, although the types of entertainment will change.
Activities:

At the coast you will find that there will be water sports in many places and you may have cliff path walks. Inland you may have mountains to explore or forests. In both you may be able to shop, explore historical towns, looks at museums and enjoy the architecture.
Relaxation:

The most relaxing destination for you will depend on what activities you actually find to be relaxing. You may just enjoy being away from home but it may be that you enjoy shopping, taking part in extreme sports, going to the theatre, listening to the sea, boat trips etc. Only you know what you find relaxing and it is important to make sure that you get that form your holiday.
Atmosphere:

The atmosphere can be quite different between different places that you choose to go on holiday. This will not only change between coastal and inland places but also between different sizes of towns. It is worth considering what you want and seeing whether the place that you choose can offer you that.There are a lot of things to consider when deciding what type of holiday to take. It is worth considering these though as you may always have the same type of holiday and maybe you need to consider something a bit different.
Sarah McPherson often writes on behalf of the One Mile Beach Holiday Park which is located in NSW Australian. The One Mile Beach holiday Park is a Port Stephens Accommodation provider ideally located right next to the beach.