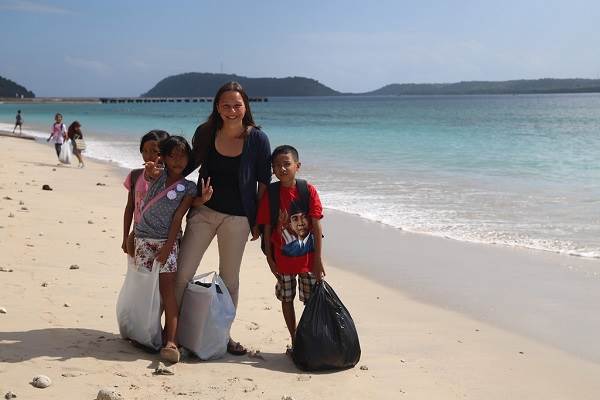 Looking for options to spend travelling abroad in the gap year but in a meaningful way? There are a number of causes that volunteers can work for in different regions of the world. These include volunteering with animals, becoming a teaching volunteer, and/or doing something grand like becoming a construction volunteer in Vanuatu where there is an immediate need for the reconstruction of destroyed areas to turn them into functional academic or community institutions.
Nothing in this world can give the same feeling; the pride that comes from playing an important part in making the world a better place. Imagine how it would be like to spend gap year breaks in a way that actually makes a difference in the life of others while the change-makers get to learn a lot and gain first-hand exposure in the field that interests them.
The construction volunteering programs are mainly focused on building and renovating amenities that collapsed as a result of different natural events. These projects might seem small, but the impact is really far-reaching. All the work that is done during gap year volunteering will permanently improve the quality of life of the underprivileged in the region and help increase literacy and employment rates. The unfortunate people in Vanuatu are those who have not been treated fairly by this world neither by their own fate. They have been the victims of extreme poverty and/or the effects of natural disasters.
During the program, such as the one being offered by TruExperienceTravel for construction volunteering in Vanuatu, the primary role of volunteers will be to deliver an uplifting education by working on a collective goal of building units for teaching and learning for the youth in regions like Piliura and Launamoa villages. The people and structures in these areas have been victimized mostly by the 2015 cyclone. And the seismic event consequently accounted for a destruction of the already scarce educational and public facilities and ultimately lack of proper education for the entire society.
In a program like these the ultimate goal is to support and contribute to major development in the region by constructing and renovating public amenities. The volunteers will not be alone in doing so; the locals will join hands with them and take equal part in creating platforms for children to get proper education.
The way the gap year volunteers facilitate and work for reconstruction, improving the sanitation and sewage systems, refining toilet and lavatories, etc., and the impact of all these efforts will be something they will take pride in forever.
Visit TruExperienceTravel today to get all the details about construction volunteering in Vanuatu and make the most of your gap year. The company is widely known for its well-planned and organized gap year volunteering programs and will ensure fulfilling all your needs and expectations.