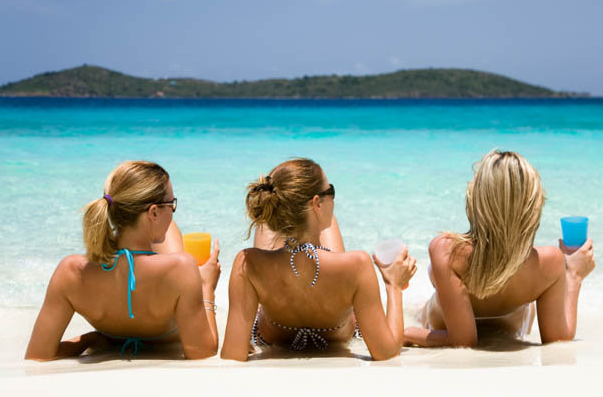 Spring break is nearly upon us, and whether you plan on heading to the beach on the tip of Baja California with your friends or hiking into the sunset for a week in the mountains with family, there are dozens of places that are perfect for a week-long getaway in April.
If you haven't figured out what to for spring break this year, book a plane ticket to one of the following ten destinations before prices are jacked up beyond affordability:
1. The Atlantis Paradise Resort
One of the best ways to spend spring break this year is to head The Atlantis Paradise Resort in the Bahamas. From water slides, scuba diving and rock climbing, the extravagant night life, endless bars and more, Paradise Island has an activity for people of all ages.
2. Sandy Lane, Barbados
Fancy a week of golf, sun and beaches? Golf enthusiasts will love to spend spring break in St. James, Barbados at the Sandy Lanes Resort. Hit the golf course for 18 holes with your friends and then enjoy a cool beverage on the beach at night with your sweetheart.
3. Puerto Vallarta, Mexico
If you crave that college spring break scene, then Puerto Vallarta is the place you need to be. Head south of the border for amazing beaches, affordable clubs and bars that go on for miles. Puerto Vallarta comes with all the fun that Cancun has to offer minus the large crowds.
4. Jamaica
Sitting on a warm beach in the tropics is an awesome way to spend spring break this year, and Jamaica is the perfect sun soaked location for both families and singles alike. Airfare to the island nation is affordable, hotels are abundant, and the people are warm and friendly.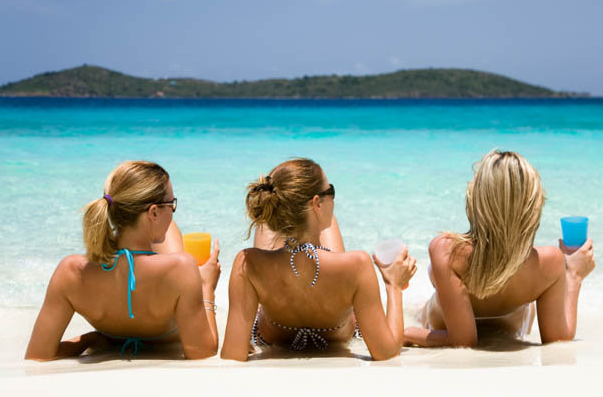 5. Steamboat Springs
It still snows in some parts of the country during spring break, and Steamboat Springs in Colorado has a lot to offer a family who wants to go skiing for an entire week. This small mountain town features a variety of activities for people of all ages, including Rough Rider Basin for the more experienced skier, The Old West for the adventurous child in all of us, and the natural hot springs where everyone can warm up at the same time.
6. Kauai, Hawaii
If you've never been to Hawaii, spring break is the perfect time to go, and Kauai is a great location with many hotels and condos available to rent. A great way to spend spring break this year is learning how to surf at the Kauai Surfing School, followed by a short day trip to one of the many lagoons or waterfalls nearby.
7. Hit the Casinos in California
Roll your dice and forget the crowds in Vegas. Head west to a casino in California. Similar to the Viejas in Alpine, casinos in California offer more than just your traditional gambling rooms. Spend a couple days to get some shopping done, have a drink at an upscale casino bar and chow down at a restaurant that features a delicious menu for half the price of restaurants on the Vegas Strip.
8. Spend Your Time in the Wisconsin Dells
Wisconsin isn't as boring as you'd like to think it is. The Dells are home to some of the best water parks in the country. Spend the week exploring some of their major park attractions while enjoying other outdoor activities that are great for the entire family, including go-kart racing, theme park rides and shopping.
9. Miami Beach
Spend spring break this year on the beach in Miami if you can handle the night life. Visitors can stay at one of the many hotels near the beach and enjoy walking access to a variety of bars, clubs and restaurants that never close.
10. Boracay
Ever consider Southeast Asia for your spring break? Boracay in the Philippines has been voted as one of the top beach destinations in the world numerous times over the last decade. Families and college students alike will enjoy the warm weather, cheap hotels and endless amounts of drinks, food and outdoor activities in this island paradise.