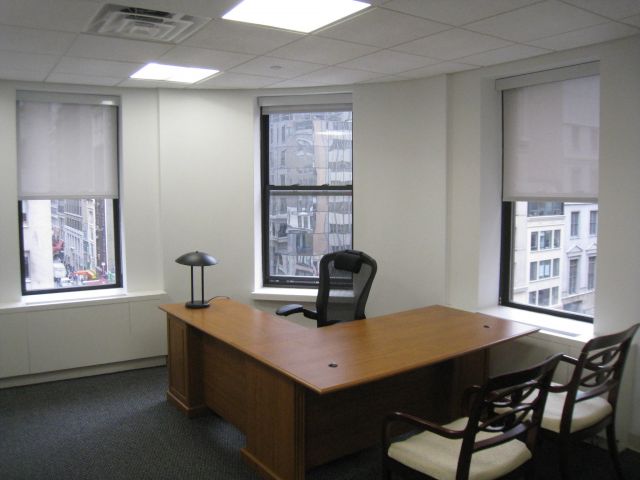 Setting up your office space is one of your top priorities when you are starting a business. However, setting up an ownership office space has a lot of cost and hard work involved. Thus, rented office spaces are gaining popularity today. So, here are 5 reasons why renting a temporary office space can be your best choice.
Are you a freelancer working from the comfort of your home? Are you a start up with a dream of making it big? Are you having construction work going on in your office? Whatever the scenario is you require a proper office space to project a professional face and to keep the work going. Here taking a temporary office on rent is the best solution. You can get a completely furnished plug and play office, without investing a huge sum for buying and furnishing it.
So, here are 5 reasons why it totally makes sense to rent a temporary office space:
Low investment: You can easily get an office space on rent with very little investment. You don't need to buy it; you don't need to furnish it. Just by paying some monthly rent you can get a fully professional working environment to conduct your business operations from. This low investment factor can be very important for start ups.
Available on temporary basis: If you are a freelancer who generally works from home, it can be a pressing situation when a client is visiting the city and want to drop by for some consultation. In this situation a temporary office space can be your best solution. Here you can conduct the meetings with your clients and vendors and even hold team meets if necessary. The best part is, you can simply take some office rooms on rent and carry out your operations here, without being obliged to invest in it or pay for the maintenance all year round.
Hassle free: Setting up your own office space is no cake walk. From the builder to interior designer, you'll have to coordinate with every single person. Now this can be a quite daunting task. Thus renting an already furnished office space can save you all the administrative trouble and let you focus on the work properly.
Time saver: Even if you are ready to invest and put all the hard work necessary to set up your office space, it'll definitely take a great deal of time to get ready and workable. Till that time would you shut the shop? Wont revenue will take a hard blow by such a decision? Here taking a workable office on rent can save you a lot of time and can keep the revenue coming. You can then utilise the time to set up your own office space.
Provides a buffer time: If you are just starting your business, it can be a wise decision to rent an office than buying one. Of course you'll do your best to make the business a success, but you can never be sure how things will actually turn up. So, by renting an office to begin with you'll not only cut down on your start up capital, but also give your business the much required buffer time to test the water. Once your business starts running smoothly you can go ahead and a buy an office of your own.
With all these benefits to offer, rented office spaces are fast gaining popularity today. Low cost, readily available and hassle free; a rented office space is the best way to start your business with.