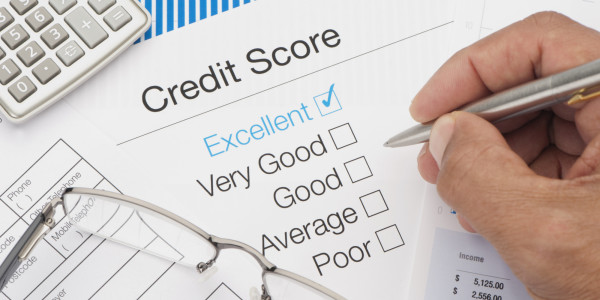 A good credit rating is important should you need to take out a loan, purchase goods or services with credit, or apply for a mortgage, but many struggle to maintain a favourable score. Here are 5 tips to effectively and efficiently improve your rating, increasing the chances of credit approval:
1. Demonstrate That You Can Make Repayments
Lenders want to make money, but they also want to reduce risk, which means you'll be more of an attractive investment if you can demonstrate that you're capable of making repayments.
You can prove you're able to make repayments by paying household bills and mortgage payments on time, or even by securing credit, goods, or services from dedicated companies that specialise in working with those with a poor credit history or poor credit rating. By making the necessary repayments, you can easily improve your rating by demonstrating that you're low risk.
2. Double Check Your Report for Fraud
If you discover you have a poor credit rating despite having a good credit history, you may have been the victim of fraud which can negatively impact your current rating and limit your financial opportunities. While you may think that you've been vigilant, it's reported that it takes the average Brit 500 days to notice fraudulent credit activity due to a failure to regularly check their reports.
If you discover errors in your report, taking the necessary steps to remove the data can improve your credit rating. The first step is contacting credit agencies and explaining the situation.
3. Get Yourself on the Electoral Register
Recent reports suggest that there are nearly one million fewer voters on the electoral register today than there were the previous year, which can affect credit ratings. Credit agencies use the electoral register to confirm your identity and prove that you are who you say you are, so a failure to register can create uncertainties and suggest that you're a high risk investment for lenders.
Many Brits who are eligible to vote assume that they are automatically registered, but it's estimated that 13 percent of records failed to be transferred to the new system in 2014.
4. Consider Your Credit Card Usage
If you have multiple credit cards, some of which you never use and keep for emergencies only, you could be unwittingly lowering your credit score. Reports suggest that as much as 33 percent of credit limits in the UK are unused, and while this may seem sensible, it can affect your rating by increasing fraud risk, and unbalancing calculations made by lenders.
Credit experts Experian recommend cancelling any unused credit cards to improve rating, and keeping unused cards with particularly high limits, which demonstrate you're a favourable customer to your bank.
5. Triple Check Your Applications
Research indicates that between 1.3 and 3.9 percent of people discover inconsistencies on their credit reports, some of which may be beyond personal control, but some of which could be attributed to human error. Using inconsistent information on credit applications – even something as simple as switching between counties (Cardiff and South Glamorgan, for example), could suggest fraudulent activity by multiple criminals, lowering your credit score. Triple check your applications to ensure you're remaining consistent in the information you share.
By Harry Price
Harry Price is a freelance writer and landscape Painter from the south coast.  In his spare time, he loves training for his next marathon with his 3 dogs for running buddies.