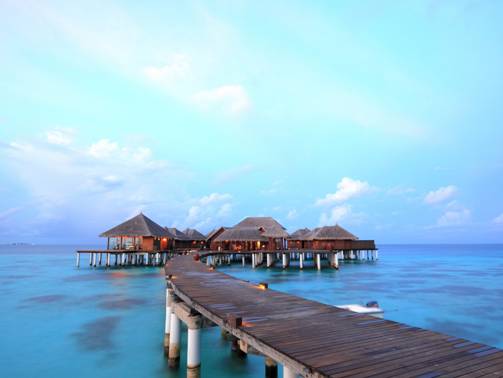 You've gotten to that age when your children have grown up and built lives of their own, with careers, homes, spouses and everything else. Perhaps you even have a few grandchildren to spoil on the weekends. Having a quiet, empty (and clean!) house for the first time in decades will seem strange at first and you might be wondering, "What now?"
The great thing about being an empty nester couple is that you are now free to take the time for yourselves and go on a travel adventure. Your young ones have left the nest, so there is no reason why you can't leave it as well and explore a far away corner of the globe. It's time to finally check those adventures off your bucket list that you were too broke to do in your 20s and too busy to do in your 30s and 40s.
Ideas for Romantic Empty Nester Holidays
Where do you want to go on your trip together? The world is your oyster and the sky is the limit, so think about what interests both of you share. Perhaps you want to snuggle by the fire on a romantic winter holiday to the luxurious and romantic city of Helsinki, Finland. Or maybe you want to enjoy the Southern American hospitality of Georgia on the private island of St. Simons? Think about that place that you have always wanted to visit and then figure out how you can enjoy it together as a couple.
What About More Adventurous Couples?
If you love hiking and the great outdoors, perhaps a holiday enjoying breathtaking canyon views and natural red rock formations in Zion National Park in Utah will excite you. You could also hit the skiing slopes or do some lakeside yoga at the scenic mountain resort town of Whistler, British Columbia, Canada.
Why not head down to Lima, Peru for the surprisingly great surfing scene. If you have always wanted to try to "hang ten", this is an ideal place to do it and it also offers superb food, friendly people and beautiful ancient ruins.
Tips for Saving Money on Your Travels
Travel doesn't have to be as expensive as you might think. Travel to a country with a favourable exchange rate, so that your savings will go further once you are there. You can also travel during shoulder season so that you will find the cheapest airfares, accommodation and tour packages. Check out lists of free and cheap activities to enjoy in your destination so that you can see the sights without spending a lot. When looking for food, stay away from the touristic areas and eat at the cheaper local restaurants instead.
Save Even More with Flight Centre
When you are booking your next adventure with your special someone, check with Flight Centre for cheap flights from Singapore. These travel experts are your best bet for cheap tickets to that your travel adventures won't eat into your savings.