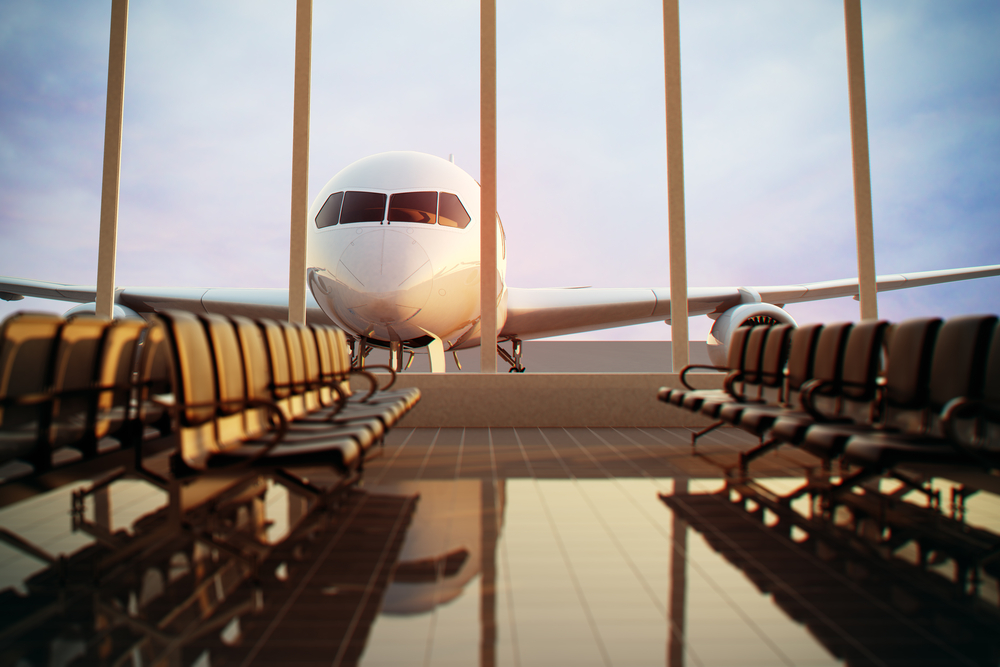 Every time I travel whether it's by car, train, or plane; the compressed air dehydrates and wreaks havoc on my skin. I'm sure most of you have experienced the same problem, leaving you feeling worn out, greasy, and feeling in need of a good face wash and shower. Especially during long flights on planes it is difficult to continue to feel fresh during the flight because you are limited to the number and size of liquid products in your carry-on. Here are some different ways and products to help you keep your skin clean and maintained for your next trip.
Before the Airport
To prepare your skin for a long day of traveling, start the night before with some intense hydration by applying a long-lasting moisturizer and drinking lots of water before bed. Hydration includes your lips and eyes as well. Apply an intense lip balm with ingredients such as shea or cocoa butter and use an eye gel for under your eyes and eyelids. Doing so will prep your skin because the air on flights can really dry it out.
The day of your trip, there is no need to apply a lot of makeup. Throughout the day, any traces of it can easily break down on flights, giving the appearance of being cakey or greasy. Especially cream based eye shadow and foundation can easily smudge. In place of those products, go for a light face moisturizer if you must wear any kind of makeup and keep it simple. Nothing is worse than waking up after a long flight with streaks of makeup.
In Flight Skin Care
Keep in mind that whatever liquids you bring with you on your flight, you need to follow the 3 oz. rule according to TSA regulations. You may not be able to bring your favorite products with you in full size, but you can purchase reusable traveling containers or smaller versions of the hair and skin care products instead.
Continue to keep you skin hydrated by drinking plenty of water which will else help you stay clear-headed and energized. Alcohol and soda will just help dehydrate your skin even more. If you need to refresh your skin, mist or splash it with water first and then reapply your moisturizer.
Relax with a Facial
Flying and just traveling in general can be extremely stressful. Relax, rewind, and treat yourself to a mini facial during your flight. High-end spas like the Skin Boutique are known for their facials with essential vitamins and oils and are a great way to polish and renew your skin. Bring Vitamin C capsules on your flight or make your own by bringing powdered Vitamin C, a small container, and bottled water (either purchased after security or provided by flight attendants).
Mix the powdered Vitamin C with a bit of water in the bowl
Gently apply in a  circular motion
Let sit for five to ten minutes
Rinse and dry with a paper towel
Finish with a toner or moisturizer
Feel like you need a good face scrub? Mix some sugar from the packets they give you with your tea or coffee with water (warm if possible) and follow the same steps as above. Be sure to use enough water that it dilutes the sugar; you want a soft exfoliation and nothing harsher than that.
Products to Bring for Every Flight
On a last note: for every flight you go on, no matter where you go, be sure to bring the following essential beauty products. You never know when you will need them or if you will be stuck at an airport for hours.
Shampoo and conditioner
Toothpaste and toothbrush
Face wash
Face moisturizer
Hand lotion
Hand sanitizer or sanitizer wipes
Facial mist
Lip balm
Follow these tips and you will get off the plane feeling as fresh as before take-off!