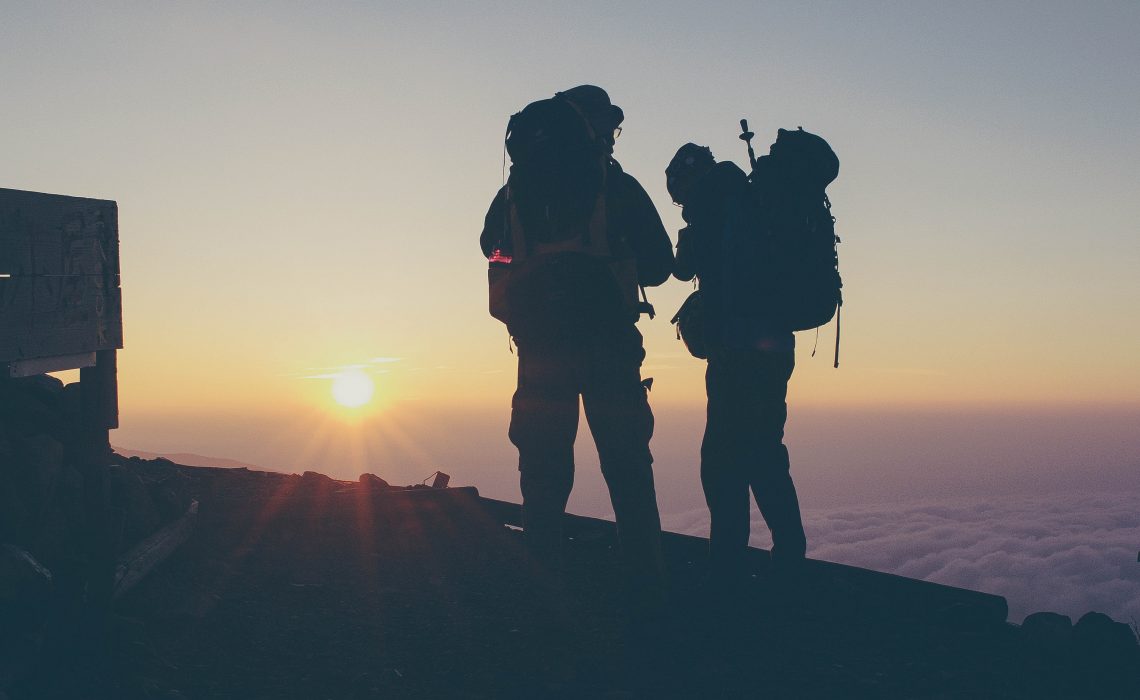 Hiking is a wonderful activity that anyone can do and everyone should be encouraged to do more often.
Worldwide, there are already a lot of people who are avid hikers. Most of the time, beginner hikers only indulge on a day trip. But those who are more experienced in hiking are looking for something more adventurous that usually takes more than a day. 
Those who are veterans in the hiking world indulge in their favorite activity by organizing overnight hiking trips. Overnight hiking trips are a lot more comprehensive for veteran hikers, which is why if you've been hiking often already, you might want to level things up by going on one.
Overnight hiking trips can be intimidating, especially if it is a treat that will span for more than a few days. So, to help you have a successful overnight hiking trip, here are 10 tips that you might want to apply for yourself:
Research about your trail
The most important part of your prep work before your overnight hiking trip is the research that you do about the trail you are going on.
You need to know where you're headed, which path you are likely going to take to get to your destination, as well as the stops that you might stay at along the way. 
Check out any references or information that you can get about the area of your overnight hiking trip. See if there are any particular factors that stand out to previous hikers, such as hazardous areas or things of note like the wildlife in the area.
You should also check whether the weather in the area will be good enough for your overnight hiking trip. It's going to be a lot harder to go trekking these nature trails if you are being soaked by the rain.
Choose a campsite wisely
Since it's an overnight hike, you need to learn how to choose a proper campsite every time.
For a lot of well-maintained hiking trails, there are usually dedicated campsites that you can go to and set up camp. This will help you reduce the potential damage or unfortunate incidents that can happen.
If you do plan on staying somewhere that does not have a designated campsite then you have to make sure you don't disturb the wildlife. You can do that by camping in an open area and setting up camp before the sun starts to set. 
Develop some backpacking skills
Since you are going to be hiking for more than a day, you might want to learn some backpacking skills.
Learning how to pack light is essential because you don't want to be lugging around a heavy load while you are traversing the wilderness. Meanwhile, you need to make sure that you have enough to sustain you during your overnight hiking trip.
This is why research is important beforehand because it will help you figure out better what you actually need to bring with you during the hike.
Get in shape for your trip
Going on an overnight hiking trip implies that you have sufficient experience under your belt when it comes to hiking. If you are an experienced hiker, then it should also imply that you have or are in great shape.
If you plan on going on an overnight hiking trip willy-nilly, you are likely going to hurt yourself and you will get tired earlier than usual.
Remember to listen to your body and don't push yourself too hard. 
Pack the essential gear
No matter where you're going, there are several travel essentials that you have to bring.
First off, you need to make sure that you have all of your camping gear with you. You should also make sure that you have food and water that can sustain you for several days.
To help make your hiking easier on you, then you should also bring a pair of sturdy hiking poles.
Select suitable clothes
You should bring appropriate clothes depending on the climate of the area where you're going to hike.
Instead of packing a lot of bulky items, it's better that you layer your clothes. That way, they don't take up as much space but are still able to keep you warm.
You should also have sturdy but comfortable hiking boots, so your feet won't be too banged up during your overnight hike.
Plan your food
When you're hiking for several days, you need to make sure that you prepare any perishable food items first. Because the longer you delay your cooking, the less likely you can consume them.
If it's impossible to bring fresh food, your option would be to bring dehydrated food items. 
Stay hydrated
Overnight hiking can be quite strenuous on the body, which means that you'll get thirsty more than usual.
Therefore you should pack all the water that you might need during the trip, or you can have a purifier that you can use to allow you to drink any lake or stream water. 
Have a navigation system
One of your adventure travel items is a copy of the trail map and a GPS system that is specifically made for hikers like you.
A compass is also an important part of your navigation system as a hiker. 
Prepare emergency equipment
In case of emergencies, you need to bring extra batteries, an emergency kit, a fully-charged cellphone, a first-aid kit, and a headlamp.
Wrap Up
If you follow the tips listed above, you should have a higher likelihood of having a fun and successful overnight hiking trip.
Once you get a taste for the adventures that an overnight hiking trip can give you, you might find yourself doing it more often and incorporating it into your life.