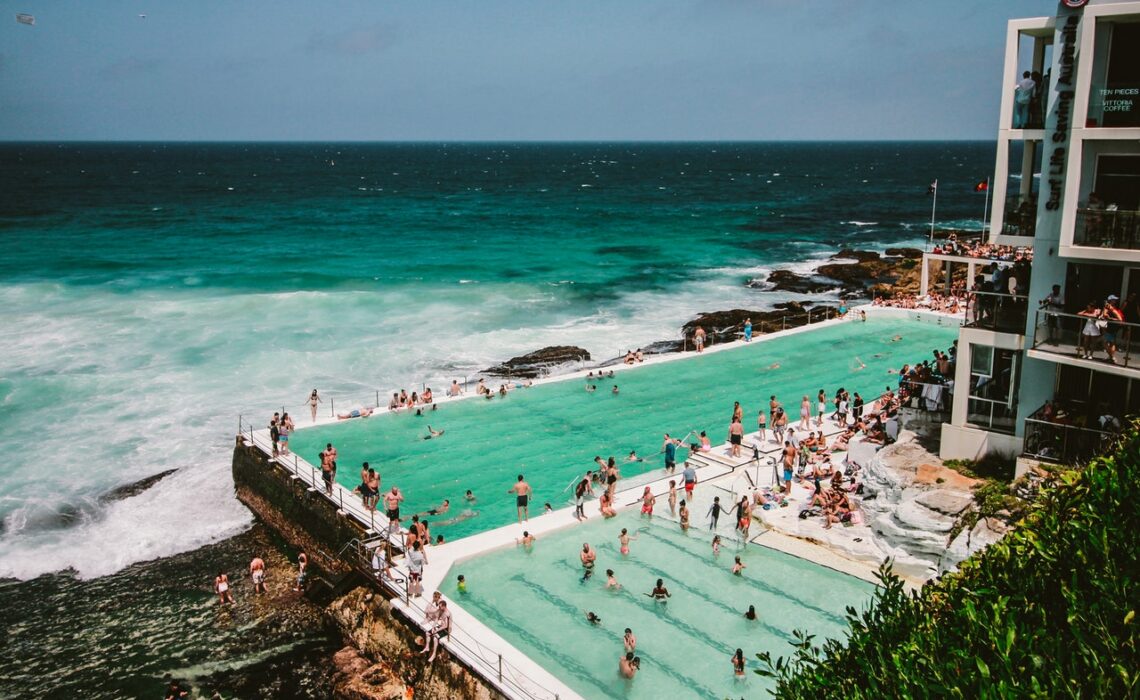 If you live in Sydney or plan on moving there, you might be looking for fun exercises you can incorporate into your daily life to stay physically active. Here is a list of some of the best workout places in Sydney. 
Rollerfit
One of the most exciting exercises that will awaken the child inside of you is definitely roller fit. This is a very unique and fun approach to fitness that anyone can participate in. Not only is it a completely new environment, but you also get to have a lot of fun while exercising. You get to learn some skating techniques and participate in a lot of exciting games and team activities.
This kind of exercise will help you train your endurance, lose some weight and work on your core strength.  Rollerfit takes place in Sydney in Tempe every Thursday and Sunday. The class lasts for 1 hour and it is open to all levels. 
Retrosweat
This authentic 1980s freestyle aerobics class will have your blood rushing like crazy. During this workout, you get to enjoy some classic tunes of Prince, The Police, and Michael Jackson while exercising. Since this workout will make you sweat a lot, you better prepare some appropriate attire.
Make sure to pack your leg warmers, a towel, and a sweatband. These classes take place every Tuesday in Waterloo. On Wednesdays, you can catch this class in Bondi Beach, while on Thursdays these classes take place in Surry Hills. 
SUP Ball
If you are looking for extreme exercise that combines water polo, lacrosse, rugby, and netball, SUP Ball is a perfect workout for you. Stand-up Paddle Ball is a sport played on stand-up paddleboards. A lot of people in Sydney simply love this exercise. It is perfect for this upcoming warm weather. Make sure to bring your paddling clothes and that includes a rashie, hat, and board shorts. Don't forget to bring water, a towel, and sunscreen too. This group activity lasts for an hour plus 1 additional hour of general .hire. 
No Lights No Lycra
NLNK champions truly believe that anyone can learn how to dance if they want to. That is why they worked hard to create an environment that allows everyone, even the shy beginners, to learn the wonders of dance. The whole concept of this class is that there is no light, no dance instructors, no steps and techniques to learn.
It is just you and free movement. The point is to be as carefree as possible and just let your body move however it wants. It is a truly freeing experience. And if you ever find yourself in Sydney, or if you live there, you should give it a try. Classes are open every Monday in Bondi and every Thursday in Newton. 
Sky Lab
Do you want to experience a unique class where your body will feel like floating in mid-air? Then, Sky Lab in Sydney is a perfect place for you. This place offers aerial yoga classes which combine Pilates, yoga, dance, and suspension fitness to create one very unique and exciting kind of exercise that anyone can enjoy. In this class, you will be using the antigravity hammock as a soft trapeze and support as you are mastering some of the basic moves and inversions.

Then, you will slowly work your way up to some more advanced moves. This place is located in the artistic hub of the Hibernian house and classes last for about 1 hour and 15 minutes to 1.5 hours. It depends. For these classes, you want to make sure your core is strong enough as well as your arm muscles. You can work on your core strength in the meantime in some of the best gyms in Sydney by doing some light cardio and weight lifting. 
Pole Dancing
No matter if you have previous dance experience or not, pole dancing can be a great exercise for anyone who wants to try it. Believe it or not, pole dancing is actually one of the best exercises you can try if you want to tone and condition your body, and get really fit.
One of the best pole dancing studios you can find in Sydney is Sydney Pole. It is located in Camperdown and there are around 100 different classes you can choose from. Besides pole dancing, they also have classes for ballet, twerking, and burlesque. 
Skyfit at Skyzone
Skyzone in Alexandria is a perfect place for you if you are looking for a huge indoor trampoline park in Sydney. It is one of the most exciting approaches to exercising. This exercise will help you develop both your lower and your upper body strength. In addition to that, you will be able to work on your coordination and body balance too. It is a great cardio workout that will help you get fit and tone your body the right way. 
Hip Hop
Lastly, for those who are passionate about rhythm and dancing, hip hop classes are available all around Sydney. This free, funky, and soulful movement originating from New York City's street in the 1970s will bring some great cardio into your daily life.
This style has been utilized by so many famous musicians these days and we can't simply imagine modern-day performances without hip-hop. If you want to get your groove on, check out the Sydney Dance Company where you can find hip hop classes and so many more dance styles too. 
The length of classes and their time depends on the class you are taking and the number of people who are interested in taking them. So make sure to check out the website and reach out to them if you have any questions. 
Conclusion
All things considered, there are so many fun and unique exercising activities you can try out in Sydney. Whether you like dancing or some kind of a sport such as a rugby, you will definitely find something for yourself.