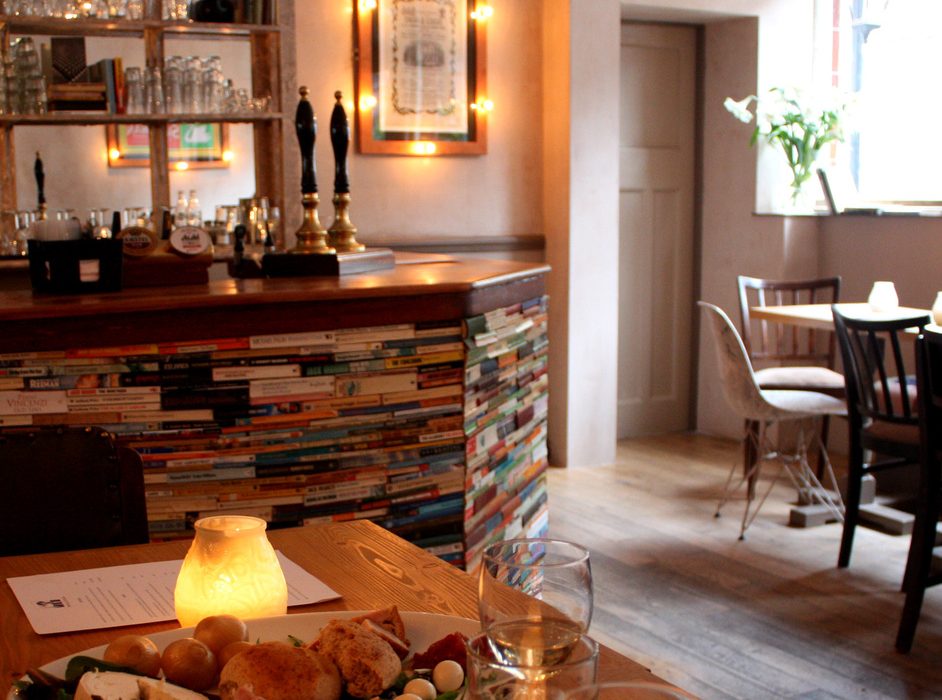 Even in a small village like Marylebone, there are main streets with hustle and back streets with calm and quiet, an atmosphere on most frequently considers as the hallmark of a village. Among the great and well-known pubs in Marylebone, such as the Barley Mow and the Marylebone, both in central, open, busy Marylebone, there are also out-of-the-way, off-the-path pubs that will delight body and soul if one is aware of them.
Here's a list of five of the best off-the-path pubs to be found in Marylebone. These are not featured in any particular order; only each person can decide for themselves which they prefer on the list.
Let's start in the north of Marylebone near Regents Park in Linhope Street with Swan & Edgar, a cozy pub with a wall décor of chair rail-to-ceiling stacked books; stacked with bindings uncharacteristically horizontal, which is not necessarily inviting to pull out and read. You go to a pub to read? Perhaps Swan & Edgar are using a pleasant reminder that their drinks and food are the highlight. If you want to read, go the library.
Take a turn south and off High Street to Marylebone Lane to find the Golden Eagle, a corner establishment of yellow brick and a bright green door. Inside, the atmosphere is immediately reminiscent of the traditional pub with laughter, piano and singing taking center stage along with a sure dose of the brew you came to enjoy.
In northwest Marylebone near the University of Westminster is a pub so far off the path, it is literally underground: the Purl. This establishment is one of the newer pubs in Marylebone, but it has quickly developed a reputation for the bizarre. The atmosphere is decidedly pub with brick, wood and leather as the featured décor, but the drinking is eclectic. Draught brews are on tap, of course, but cocktails are a unique experience of chemistry mixology.
In extreme northwest Marylebone near the Edgware Road tube station is the Larrick, a small pub with a dark exterior and just its opposite inside, where a light cheery atmosphere awaits. Serving guest ales on a revolving basis, the Larrick is also becoming well known as a great eating venue on a narrow but bright street of red brick row houses.
Let's finish in southwest Marylebone near Hyde Park off Oxford Street, where we find perhaps the only pub in Marylebone with a Pan-Asian flair. Neither the interior nor the serving is traditional for a pub. The décor is purple, black and white with blue lighting and the fare provided runs the length and breadth of Asia, but the drinks are offered in a wide variety if missing another typical pub staple: beer and ale. However, if a pub experience of a different order is wanted, this may be about as far as one can wander. The wondering is worth the effort.
All five of these pubs are worth considering if you want to wander off the beaten path to enjoy unique pub experiences in Marylebone.