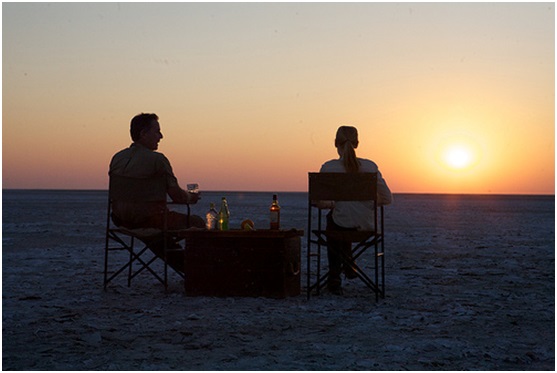 Botswana, with its unique picturesque natural settings, and complete with the local flora and wildlife, is one of the highly popular African destinations. However, it is certainly more expensive. As the country keeps a strict vigil on preserving the ecological balance of the land, it is relatively costly to live in or visit the place, apart from select touristy locales such as the Okavango Delta, which draws several wildlife enthusiasts and adventure seekers each year.
Setting costs aside, Botswana is a paradise for travellers who love to challenge their durability limits, with wetlands, deserts and safaris vying for their attention.
Travel Essentials
These are just few of some must-see sites while in Botswana – Moremi, Savuti and Chobe wild reserves, Makgadikgadi Pans, Kalahari Desert and Game Reserve, several scenic hills, and caves including Gcwihaba Caves and Aha Hills. The list endless and choice too wide, travellers definitely will find it advantageous to draw up their travel plans well in advance.
With so many tour and travel operators offering travel packages to Botswana, it is important to carefully evaluate the offers and go with a reputed accredited service provider while exploring unknown terrain. Tourists should realise that travelling to Africa, especially Botswana, is never cheap. Staying clear of unrealistically cheap packages and checking out those offering the best value for money, will help make the most of the trip.
Car Rentals
Hiring a comfortable, yet sturdy vehicle to negotiate the rough African terrain is yet another essential aspect of holidaying in Botswana. Be it just a pickup or drop off at the airport, or some short road trips across the land, visitors can rent a car of their choice from car rental companies such as National Car, or even opt for chauffeur-driven vehicles to suit their needs.
Visa Requirements
Visa requirements vary based on the nationality of the traveller. There are several other passport requirements enforced by prevalent regulations. It is advisable for travellers to be aware of such regulations before entering the country.
Insurance Needs
Insurance is an integral part of international travel, be it for pleasure or business. Travel insurance helps cover accidents, illness or thefts, which are most often experienced when holidaying abroad. Extensive medical cover, emergency assistance in contacting the local embassy or the family back at home, legal counsel and facilities to replace damaged or stolen travel documents, etc. should necessarily be a part of the travel insurance scheme. It is important for travellers to get their insurance in place once the travel plans are finalised.
Health Precautions
Vaccinations for Cholera and Hepatitis A are mandatory to enter the country – Yellow Fever vaccinations are must for visitors arriving from areas prone to the disease. Malaria is a common ailment in the wetlands of Africa, and visitors are advised adequate precaution. Sunburns are but natural and so is diarrhea. It is always better to stock up on personal and emergency medications before embarking on a trip into the desert or wetlands.
Armed with all the essential information, documents and survival kits, travellers will find their trip to Botswana a truly rewarding experience. Foreign tourists are also allowed a refund of value-added taxes (nearly 14 % on items and services) paid on items and memorabilia they carry out of the country, provided the purchases exceed a given minimum value, and are supported by valid bills.