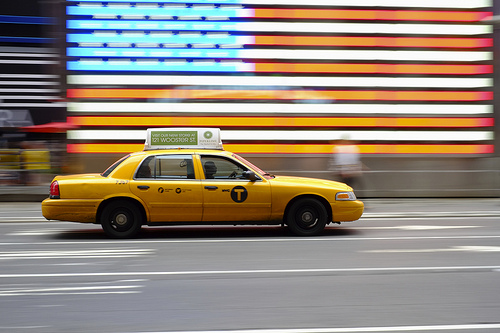 If you have plans to visit America then you're bound to have a rough idea of what you consider to be the ideal spot for you. The warmth and beaches of the west coast are always attractive for more family-friendly holidays however, the east coast and all its non-stop clubs and party action, is probably going to be more appealing to couples.
The great thing about the USA is that it's vast and no matter what you're into, you'll always find the right city to suit your mood and your travelling companions.
Below are ten all-time favourite American cities which can be found at every point on the compass so, what are you waiting for? Go and check these bad boys out for yourself.
New York City
An obvious starter and an absolute must for young couples or small groups looking for non-stop action. Galleries, parks and sightseeing by day and clubs, bars and live music venues by night – NYC has got fun, fun, fun stamped all over it. Statue of Liberty, Times Square and the view from the Brooklyn Bridge and that's just for starters!
San Francisco
The coast with the most will guarantee you get to enjoy endless days of clam chowder, beach walks and undulating landscapes and the streets of San Francisco are certainly no different. Just right for friends, couples and families you'll be treated to a city that is quite rightly considered to be one of America's most creative and cultural capitals.
Orlando
Ah, one for the kids as there are untold goodies awaiting with Walt Disney World Resort, Universal Studios and SeaWorld all ready and waiting to entertain you under the Florida sun. Aside from the theme parks, Orlando is also home to a vast array of shopping opportunities with malls, such as: Millenia and Fashion Square, providing plenty of air-conditioned retail therapy.
Chicago
The Windy City is awash with great activities no matter who you're travelling with and you'll find loads of outdoor art and sculptures on display within the numerous parks and gardens. There's much more to Chicago than you'd maybe first expect and with the Navy Pier, the Magnificent Mile and some darn fine deep-filled pizza – what's not to like?
Austin
If you're into your civil war history then you'll already be well-aware of this Texan beauty's claim to fame and anyone visiting Austin should certainly consider checking out the site of the Battle of the Alamo. Also, well-known for it river walk and tax free shopping, this is often overlooked as a destination on America holidays but definitely worthwhile if you're way out west.
Boston
Another historical heavyweight can be found on the east coast as Boston is the home of the infamous tea party and the outbreak of civil war. The Freedom Trail is recommended for taking you to the important sites and if you're looking for after dark action you'll discover loads of Irish bars and late-night dancing to keep you going until dawn.
Vegas
What can you say about Vegas that hasn't already been said and if you're looking for a hen or stag do location then you won't go far wrong than spending a long-weekend over here. The bright lights of the Strip are certainly a crowd puller and with a few cheeky trips to the desert thrown in you can certainly imagine why this has got good times written all over it.
LA
The home to Hollywood and all the glitz and glamour that goes with it certainly presents a destination to really remember. From days spent checking out the competition at Venice Beach to nights discovering the VIP rooms and lounge bars that have gained notoriety the world over, a trip to LA can thrust you head over heels into a life that you'd only previously dreamed about.
Seattle
The home of coffee, Frazer Crane and the Space Needle is a great destination if you're not too fond of the heat and you'll find loads of chances to get active outdoors amongst numerous lakes and parks. As you'd expect, with the likes of Pearl Jam, Nirvana and Mudhoney all hailing from Seattle –you won't be stuck for venues to watch live music after dark.
New Orleans
If you can time your trip to coincide with Mardi Gras then what a treat you're going to have and with the sights of Bourbon Street and jazz music emanating from every corner this is a fabulous city to kick up your heels and let the good times roll. With European influences in evidence from the French Quarter to the banks of the Mississippi, New Orleans is as romantic as it is exciting.