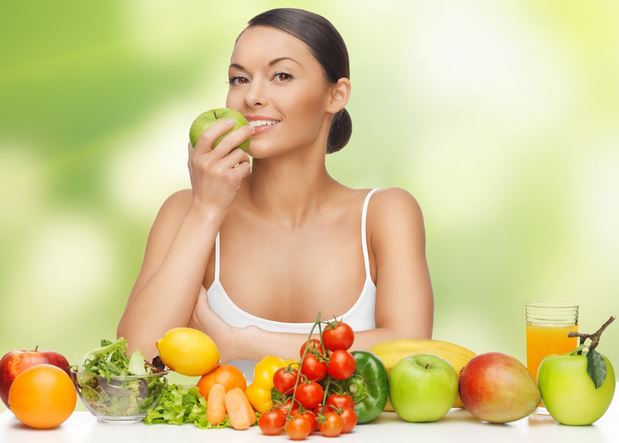 The human body is beautiful structure with many components. From bones to hair to skin to muscles, each part is unique. Though it's easy to focus on a strong workout as the core component of a healthy lifestyle, muscles aren't the only body part that require special attention. Picking the right foods will dramatically affect your body's ability to function. To improve the health of the only place you have to live, try adding these five fuels to your diet:
Avocados
There's a reason that sailors used to take this fruit with them to use on long trips instead of butter. Not only is the texture lush and smooth, but avocados are full of fiber, potassium, and vitamins. Additionally, avocados are high in antioxidants and good fat. Try adding avocado as a creamy addition to a salad or spread over a piece of toast.
Dried Apricots
Convenient and portable, a small bag of this snack will contribute 10% of your daily iron requirement. Dried apricots are also full of soluble fiber, which dissolves and binds with fatty acids, thus reducing cholesterol. Apricots also help to keep your digestive system moving by adding bulk to stools and pushing material through the digestive tract.
Blueberries
These little fruits pack a hard antioxidant punch, and have been shown to help prevent cancer, stroke, and heart disease. Recent research suggests they can improve memory, too. In addition to the nutritional benefits, blueberries are the perfect fruit for athletes who don't have access to fresh produce. Keep frozen blueberries on hand to throw into the blender with orange juice and spinach for an easy, on-the-go snack.
Kale
This leafy green vegetable is perfect to munch as an appetizer before dinner. Toss the leaves in a bowl with salt and oil, then crisp on a baking sheet in the oven. The crumbly result is high in vitamins K, A, and C as well as in flavor. Since a cup of Kale has only 33 calories, this treat is guilt-free. Look for Kale with smaller leaves and a milder flavor.
Chia Seeds
Full of antioxidants and omega-3 fatty acids, these tiny bland seeds were known as running food in ancient Central American cultures. Make like a Mayan and sprinkle a handful over your morning yogurt or oatmeal to provide fuel for endurance training.
Taking care of your body isn't just about exercising. To see greater results when working out, start by putting things into your body that will optimize your health.
Author Bio
Kathrine Kreger, is a freelance writer from Eugene, OR. She loves museums, art and football. For those who are looking for a reputable blender, look to (http://www.blendtec.com/products/compare).