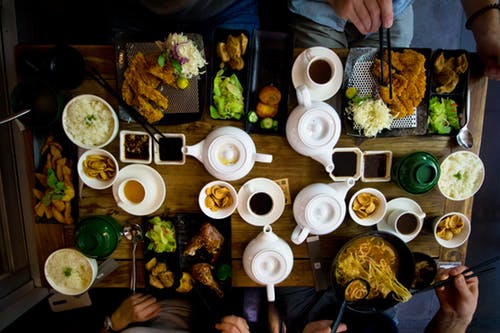 Asia has always been a great destination for its rich culinary experience. Here, you can find the most wonderful treat and the most extreme one. If you get the chance to explore Asia, you definitely must try the exotic and most delicious treats of each country. Here are some ideas of food from the different region in Asia you definitely must try!
China
China is the country with the super-rich culinary history which has been rooting into many countries around the world. You can name anything that suits your taste, from meaty or vegan, steamed or fried, modern fusion or classic traditional, this country could offer you some best dishes you could find. The famous worldwide dish, noodle, is also originating from China. Among all the food you might find, you must try their Shezuan Noodle, which has the rich taste of the meat and seasoning plus the tongue-numbing peppercorns that would make you want more and more.
Japan
One of the most popular country with their high tech and cultures, Japan also offers you a culinary adventure combined with their advancement in technology and culture. You can enjoy various green tea based desserts and beverages here. Don't forget to try the worldwide famous ramen and sushi, right from the original country. If you want something unique, try their automated ramen machine and many other high tech features.
Thailand
Different from Japan, here in this country, you can enjoy the magnificent view of historical buildings and temple, exotic beaches where one of 007's movie taken, and even the extreme insect culinary. Thailand is famous for their abundant seafood, and you should definitely try them. The tom yum and pad thai are two most famous dishes, and you could get the best ones there. If you want something more challenging, go to their traditional markets, and you would find stalls selling fried insects like centipedes, spiders, or even scorpions! But don't worry, they have processed the insects and removed the poisonous part so that they are safe to eat.
Indonesia
This is where the rumored world's tastiest dish, rendang, originated from. This archipelago country has five great islands which each of them offers different kinds of culinary adventure. You can enjoy many kinds of food, starting with seafood, until various dishes from simmering beef or lamb meat for hours. They also have sweet treats which you would never have seen before, and it is worth every penny you spend to get one.