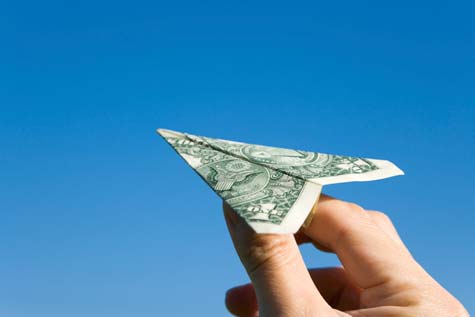 Traveling on a budget doesn't have to mean sacrificing a good time. It's the experiences you'll have with family and friends that make the memories to last a lifetime.
Everyone looks forward to being able to take a vacation, but planning one that fits your budget can be a challenge. Here are 5 easy ways you can save money when planning a vacation.
1.Stay in your own home by planning a "stay cation." For many families, they only visit local sites like museums, historic sites, zoos and amusement parks when they have friends or family in from out of town. Why wait? You avoid the expense of hotels and eating out if you don't have to leave home.
2. Plan a trip within driving distance from home. While you'll still have the cost of hotels and eating out, you'll save the cost of flying and renting a car. Sometimes there may be attractions that are close enough so that you can just make a day trip out of it too, eliminating the need to stay overnight at all.
3. If you do decide your destination is too far to drive to, try flying midweek, when fares are often less expensive. Being flexible about which days you fly, or even the time of day that you fly can make a big difference in the cost. Another option is to take a train, which can be part of the vacation experience in and of itself!
4.Stay at a budget friendly motel, instead of a resort. Some attractions have lodging available on-site, but the cost difference to stay off-site can be substantial. Often the off-site motels will offer free shuttle buses to local attractions, so you won't have to rent a car or pay for parking each day.
5.Look for a hotel that has breakfast included in the price of your room. This will eliminate the cost of one meal for each day of your vacation. Many hotels also have microwaves and small refrigerators in each room, allowing you to eat some of your meals in the room too.
6.Traveling off season can make a big difference in the amount you'll pay for lodging too. For instance, often in beach communities the cost of lodging increases right around Memorial Day and drops again around Labor Day. If you don't have children in school, going when the off season rates are in effect can also mean a nice, less crowded beach while still enjoying the gorgeous weather that the early or late season has to offer.
Many cities have their own deals on sites such as Groupon and Living Social. Sign up to receive emails for the city you'll be visiting, several months in advance if possible, and you may be lucky enough to get some really good deals for restaurants and attractions.
 Travelers can get cheap tickets for any airline on OneTravel.com. An online travel company famous for cheap tickets it offers on Air Canada Flights.
George Smith