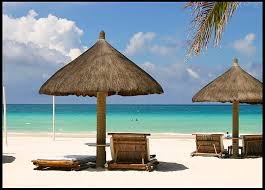 The Philippines is an island paradise that consists of over 7,000 islands, lush with tropical forests and ringed by white sand beaches. It is home to some of the world's most diverse marine life and is a scuba diving hotspot, as well as a great place for hiking and getting in touch with nature. If you dream of an ideal getaway to a tropical paradise, book cheap flights, pack your swimsuit and flip flops and go exploring in the Philippines.
The Best Beaches to Choose From
With so many thousands of islands, how can you choose which one to explore first? Here are a few of the best beaches within this archipelago:
Boracay
The long white sandy stretch of beach on the island of Boracay is the ultimate laid back paradise, perfectly designed for relaxing. Opposite the turquoise waters is an endless row of friendly guesthouses, scuba diving shops and beachside bars where you can sip fruity drinks within earshot of the waves. Boracay also offers plenty of great day excursions on boats to surrounding coves and beaches, as well as parasailing and jet skiing. It's pretty difficult not to have a permanent smile on your face while relaxing there, so why not book a flight from Hong Kong to Boracay?
Palawan
The coastal town of El Nido on the island of Palawan is generally regarded as the gateway to some of the best natural wonders of the Philippines. Here you will find beautiful karst limestone rock formations, tranquil turquoise lagoons, prehistoric caves and waterfalls, all easy to explore. This is also a hotspot for scuba diving, with more than 50 species of coral as well as dolphins, manta rays, whales and turtles.
Panglao
This island was once sleepy and uninhabited and now it is becoming a more popular travel destination. As well as having amazing beaches and diverse aquatic life, it is famous for the Chocolate Hills which are a strange and surreal landscape of nearly a thousand brown dome-shaped hills.
Siargao
If you love to ride the waves, this is the best surfing island in the Philippines. It offers fantastic waves for all surfers from clumsy beginner to pro. Beginners should visit during April and May when the waves are smaller and less intimidating. This island also has peaceful pristine beaches that are ideal for sunning and swimming.
These are just a few of the thousands of islands that there are to explore, as it would take you years to discover them all. Talk to an experienced Hong Kong travel agency when you book your travels as they will be able to help you plan the best Philippines holiday for your particular tastes.
When you book your flight to the Philippines with Flight Centre Hong Kong travel agency you can enjoy the 'Lowest Airfare Guarantee'. If you find cheap flights to the Philippines from Hong Kong anywhere else, you can show them the rate and they will beat the price by $10 as well as offer you $100 in free travel vouchers. This means that you can explore the beautiful Philippines for a great price.