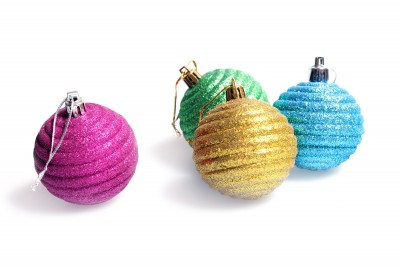 The season of marriage has arrived and with it comes the onslaught of Bachelorette parties. If the wedding reception is to honor the newly-weds then the bachelorette is an apt occasion to raise a toast to the bride to-be. So, without any doubt it has to be an iconic event, if you want to see a happy bride. So girlfriends of the bride you need not be tensed and nervous about throwing a hell of a party for your best-friend. This space will guide you through the hottest and unique trends that can make your bachelorette party the best and also the talk of the town.
If you are tired and feel that you see the same ideas everywhere then don't worry. Here we list; 5 ultimately unique fun ideas and activities for your Bachelorette Party. So go on ladies throw away your thinking caps just follow this guide and have a gala time.
Five hit ways to make the most of your bachelorette party getaway:
Treasure Hunts or Scavenger Hunts:  A fun way to engage, socialize and let everyone participate at your bachelorette and explore a new place or city is to let them follow a treasure or scavenger hunt. The trail can be as modest or raunchy as suited by the bride; with the task list comprising of getting a kiss from a total stranger or getting for oneself a free drink by another unknown individual or a pre-designed scenario with objectives. There is an option to document some clues through pictures here, it serves as both for task verification purpose and will also be great as keepsakes of memories from the party.
Flirting or Foreplay Classes: It is undoubtedly the hottest new trend in the hens' party circuit around the globe. The flirting and foreplay workshops can guarantee you the best of fun you have experienced till date; it is even better because you still have your clothes on! Conducted by hot, sexy and charismatic handsome hunks they serve as an extra advantage to add a few other tricks to the already proved and tested secret moves of yours. Being with your best girlfriends you can expect a crazy and wild time which will make you laugh throughout life! This is the most sought after activities before the big night as all the teachings will finally be practiced on that single night on unsuspecting targets. It is seduction at its best!
Indulge in Nudist Art: Okay so you are the type of group which is over the X-rated male stripper dressed as a fireman or bulky plumber strut his stuff, making it seem fake, mediocre and methodical since you have already seen it so many times and it seems the same always. Then this new activity of drawing a live nude young dude who makes you draw his doodles with ooze is picking up the craze and is surely an entertaining bet. In-case you have some inhibitions and slight discomfort then combine some drinks with the drawing sessions and see the good times begin to roll.
Cocktail and chocolate making: If you have a mixed group of friends from different phases of your life, whom you wish to bring together over your party weekend then cocktail making or Mixology as it is popularly termed and chocolate making workshops are your best choices. The heavenly spread of Belgian chocolates and other yummy delicacies along-with shots of vodka and tequila mixed with diverse spirits will add to the sensuousness of the overall mood. To add a little more fun and zing element you can come up with creative shapes in chocolates as are available in the market like the, 'Willy candies' that are shaped like male genitals.
Boat Cruises: Are you tensed about planning your bachelorette because the list of all the hottest night-spots has been exhausted since you have visited and gone clubbing in almost every single one of them.  Then fear not we have an amazing idea for you to party hard and indulge in non-stop entertainment at a cruise party. This is a fresh and new concept compared to going clubbing with buddies every weekend. The cruise is well equipped to provide entertainment and mouth watering, lip-smacking culinary spreads with scintillating choice of drinks and the in-house DJ's will not let you get off the dance floor all night long. The scenic beauty equipped with frolic with friends makes it an interesting bet to spend your bachelorette party here and get awesome reviews from friends throughout life.
Dean Gammell is the owner of henit.ie, Ireland's leading hen party company. Henit.ie have recently opened up a new hen party Accessories section on their website. They can now provide you with all your novelties for your weekend away. Follow Dean on twitter @ Dean_Gammell