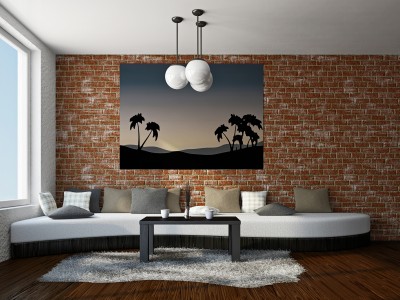 A true nomad is the one who doesn't know his destination. To explore a place in its raw form is the best experience and what best than to travel like a nomad and stay like a local. A perfect place to stay would be a local bread and breakfast. The real advantage of a bed and breakfast is that one can get information from the family and real life stories about the place. Some people offering B&B also help out with places that are not popular with tourists. Many websites help travelers in selecting hotels and inns. Pick up the one that has a family offering private rooms for tourists. And be ready for the experience of life. I have hand-picked few places that one can consider before hitting the road to Romania.

Private Room In Transilvaniei Strada:

The house owner Patricia is a friendly lady and offers a private bedroom with basic amenities like television, closets, queen size bed, bookcase and a desk. Free internet services, washing machine, towels and linen are also inclusive with the bedroom facilities. The house was built in 1915 and is a historic mansion with oak wood furnishings. The stairs and carpet is all woodwork and sedimentary rock.This place is just minutes away from most of the tourist spots like Cismigiu Gardens, Victoria Square, Roman Square and Pta Universitatii. The magnificent and largest railway station of Bucharest, Gara de Nord is 10 minutes away. Also the famous Old Town that is crowded with wayfarers is nearby. The old town is full of bars, restaurants and shops that will enliven the travelers.

Apartment In Starda Ernest Djuvara:

This city apartment offers accommodation for up to seven people. The basic facilities at one's disposal are the room with attached bathroom, television, wi-fi access, washing machine, kitchen, garden and furniture; all for 25€. The benefit of staying in this house for larger groups is that one can have the whole ground floor for few extra bucks. The apartment is a recycled building with old-age charm and was built in 1928.The apartment is very close to some of the best travel attractions like Dimbovitza River which is walking distance, Cotroceni Palace and Museum which is residence to the President, Ceausescu Parliament Palace, Bucharest National Opera and Botanical Gardens. Romania's largest shopping mall AFI Palace Cotroceni is furthermore on the same route. It remains crowded on weekends but one can visit anytime of the day for some superior shopping experience. Enchanting architecture with popular brand stores, food court, cinemas and ice skating keep the crowd engrossed here.

Strada D. I. Mendeleev:

The private room in this apartment is recently renovated with wooden furnishings giving it an ultra modern look. The room has Television, air conditioner, kitchen and closets. Located near the Romana Square, this apartment has Billa Supermarket, Kaufland Market and Mega Image as their neighboring attractions. The Mendeleev Street has many clubs and an exceptional nightlife. Unirii Shopping Center is another large shopping center built in 1976 and was used by the Colonial Romanians. Raul Silvius, the owner, offers this room for 40 dollars only.
About Author:

"Irina K. is a freelance blogger with over 10 years of experience. She specializes in writing various travel articles for companies like Thrifty, as well as managing social media campaigns for businesses working in the travel industry."