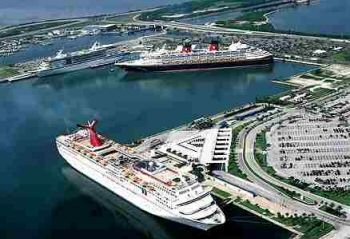 Orlando is one of the top vacation destinations in the entire world. People from all countries and states come to visit the  beautiful city all year long. Visiting Orlando on a tight budget? No problem. Learning where the locals go when they want to retreat can give you just as satisfying of a vacation as visiting the theme parks, without all the chaos and people. Getting to see some of what Orlando and its surrounding areas have to offer other than Disney or Universal is a great adventure. Knowing what spots to check out and getting there is part of the adventure.
Lake Eola Park: This Park is located in the heart of the city of Orlando. Every weekend something new is going on from an open air market, to free concerts being held in the band shell. The walk around the lake is about a mile, and is broken up by the view of the lake, the beautiful white and black swans, geese and the occasional friendly duck who wants to follow you around. Visitors can take a ride on a swan boat around the lake, grab some lunch at some of the little cafes surrounding the park, or just sit on a bench and watch their children enjoy the playground.
Area Beaches: Orlando itself is not known for beaches, but there are many around in both the east and west directions. If the cold Atlantic is your thing, a 45 min drive to Cape Canaveral will make for a fantastic day trip. Need something a little warmer like the Gulf waters? Head south about 90 minutes and you'll hit Clearwater and end up seeing some of the bluest waters you've ever seen.
State Parks: Florida has some amazing state parks, and several are located right near Orlando. Blue Springs State Park, which is just north by 30 minutes, is an amazing site in late winter. Manatees find their way to Blue Springs to stay warm for the winter and they are fun to watch while walking along some of the trails the park has to offer.  Lovers Key is another state park that is just a couple hours south, it's private, beautiful and only a handful of people are allowed to enter at any time to keep the beaches from being
Celebration: FL is just outside of Disney World. It's considered to be a replica of the old small town USA.  The town has plenty to do see on the weekends in their town center, lots of shopping, dining and even relaxing. This is a great place to visit to get away from all the hustle and bustle of Disney.
If you still aren't convinced that these smaller attractions are for you, all you've got to do is pack a bag, book your stay and head on down to Orlando to take a look yourself. Orlando is one of the few destinations in the world that requires very little advertisement; it speaks for itself once you've arrived.
You can also visit this link for getting some discounts on your Orlando travel: Orlando attractions