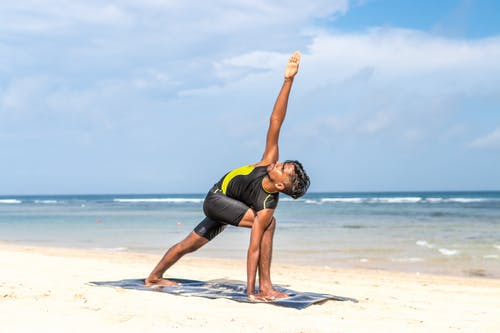 Yoga and Travel combination is undoubtedly a kind of vacation everyone needs. Finding the mindfulness on your next holiday? What could be better than that? Travel to where you can seek the balance of the body and mind for sure. Yoga retreats around the world are the sources of peacefulness. Yoga travel would be a life-changing experience you should never forget.
However, Yoga Travel actually involves a more specific plan and has various options including yoga retreats, vacations, or specific programs to deal with specific goals or issues. Here is your guide to Yoga travel.
Styles
Yoga has so many styles, you might be familiar with Hatha Yoga, Kundalini Yoga, Nidra Yoga, or other yoga styles. It's very important for you to seek the best styles for you especially when you have certain objectives. Some specific yoga styles can deal with specific mental or health issues like anxiety or even diet. Contact reputable Yoga association like Yoga Alliance to get the best quote for your yoga Travel.
Yoga Travel Destinations
It could be the first point if you take it as mostly a vacation, the Yoga Travel Destinations. Yoga retreats might be everywhere, but good teachers or instructors atmosphere, they're only available in certain destinations. These include India, Thailand, Bali, Costa Richa, and so forth.
Yoga Schools and Ashrams
Once you've set your destination, it's very important to get the best Yoga schools or if you take hundreds of hours Yoga retreats, an ashram is where you should go. The organization like Yoga Alliance will propose you with best options of Yoga schools or ashrams. For example, Southern India is home to hundreds of Yoga schools. Those schools should be certified by Yoga Alliance.
Instructors
You can either go by schools or instructors. Some reputable Yoga instructors should be certified. It will ensure the standardized practices of Yoga in any style. Some instructors may provide all styles or specific yoga style which he/she has mastered with. Background researches would help you a lot at this point. Again, Yoga Alliance can inform you with such great Yoga instructors. If you have specific yoga celeb who is also a Yoga guru, it's okay to research their schedules.
Packages
If you're new to yoga travel, you can certainly book Yoga Travel packages for sure. Some Yoga schools or retreats offer personalized packages for yoga seekers. Retreats are the common form of Yoga package where you don't deal with any booking accommodations, transportations, and coordinating with such details.
Extensive Experience: Yoga Teacher
Some Yoga Travelers experience a huge change from their yoga journey. They take an extensive program on Yoga Teacher course where the program is designed for teaching Yoga for real. This extensive course requires a deeper commitment as it can take hours to complete. Well, it's completely optional and you can decide it after your own Yoga travel journey.