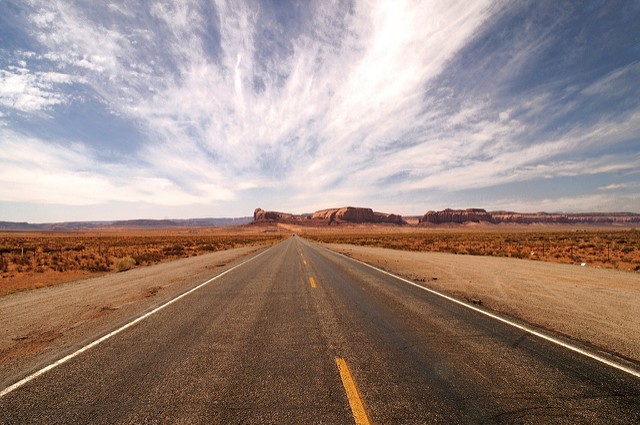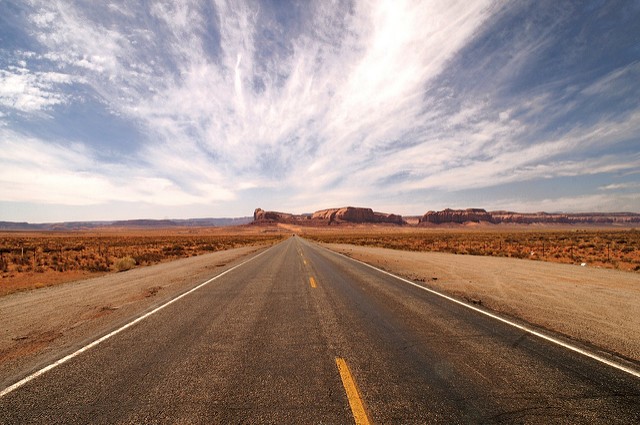 The USA is a delightfully diverse country, and you have to spend several years to enjoy all its beauties. But what to do if your vacation is only a few weeks long, expensive domestic flights don't fit into the budget of the journey, and you want to see as many sights as possible? The answer is simple: book a car with AVR rental and go on a road trip around the USA!
What do you need to rent a car in America?
Generally, it's enough to provide an international driving license to have the ability to pick up a car. However, different car rental companies feature different requirements concerning this document, thus sometimes you can use your domestic driver's license. In order to avoid any problems, it's better to prepare international driving license anyway.
(photo by socialmediasl444)
Credit card is another must-have item on your travel list. The fact is that when getting a car rental, the agency will block a deposit of $200-500 on it. Of course, you can spend this money, but after returning your vehicle.
Where to go?
The ideal option is to travel all over the country from north to south and then from west to east. But, of course, it's difficult to complete it because of the following reasons. At first, this trip will take a very long time. Secondly, America is very unevenly populated, and the crowded large cities and landmarks are often replaced by hundreds of kilometers of empty roads.
There are several popular 1-2-week-long road trip ideas:
Western United States (Los Angeles, Las Vegas, San Francisco, Grand Canyon);
Southeast America (Miami, Orlando, Tampa);
East coast of America (Virginia, Maryland, South and North Carolina)
Great urban route (Washington, Philadelphia, New York).
Also, you can drive through the whole mainland – from Los Angeles to New York, but this trip will take much more time if you stop and explore at least some sights on your way.
How to rent a car?
As it was mentioned, the required car rental documents include driver's license and a credit card only. You can book a car in advance as soon as you receive a USA visa and purchase air tickets. The most convenient way is to rent a car at the airport of arrival.
Shuttles run from the airports to the parking lots, so you can get a car immediately upon arrival. The whole pickup process of a pre-booked car will take not more than 10 minutes. It's very convenient that you can choose a car of almost any class and configuration according to your needs and desires – from a sports car to a 7-seat family car.
How much money should you take?
As a rule, Americans don't like to carry a lot of cash with them: almost everything from gasoline to food in a small diner can be paid by credit card. However, if you are going to travel in deserted places, then $200-300 in small denominations will certainly come in handy. You will have to pay regularly for parking and toll roads.
Also, it's recommended to grab a navigator with you. Of course, you will be offered GPS device when renting a car, but it will be easier and cheaper to buy a new one for your two-week trip.
What are major things you need to know?
Please note that speed limits on road signs and distances to cities will be indicated in miles, and gasoline prices – in gallons. It can be quire confusing for the first time.
Parking is paid almost everywhere, even at the hotel. For example, in a 3-star hotel in Los Angeles you will additionally be charged $50-60 per day for parking. Also, you'll have to pay for parking in the city center, on the observation deck or near almost any museum. The minimum price is $3/hour, but usually the overall cost reaches $9-15.
Roads and bridges are also paid. There are cars equipped with automatic fee payment systems – a separate lane is allocated for them. Don't even try to pass through it – otherwise you'll cause the confusion and outraged comments of other drivers.
Plan your trip in advance and visit the sites of museums/recreation parks where you want to go. At first, some of them may offer big discounts on weekdays or certain hours. For example, on Monday you can get to Universal Studios Florida for $120, and on weekends the price of a ticket is about for $200. Secondly, there are museums that work only by pre-booking. So, don't get without pre-purchased tickets to the famous Alcatraz prison.
The price in fast food cafes and restaurants is different. McDonald's, Taco Bell, and In-Out-Burger will offer lunch for two for just $15-20, and in almost any culinary establishment of a large city will have to pay $70-80. The most budget option is to buy food in supermarkets and eat in the car or on recreation areas along the road.
Traveling by car around the US will best allow you to feel the spirit of America, as well as to enjoy its flavor by checking out the most attractive iconic sights and cities of the country. And given the fact that a trip on a rental car will also save a lot of money, than it's hard to imagine the best option!