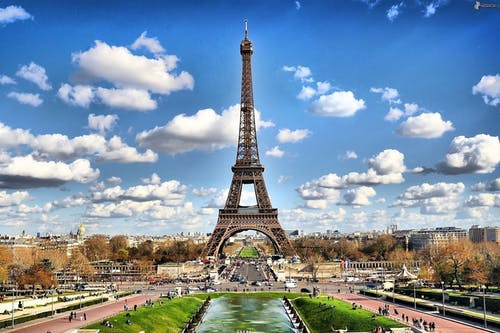 Morroco
Marrakesh is the mandatory destination of you're planning to visit Marrocco on your next vacation. Marrakesh was the imperial city and is also well known as the red city. Marrakesh is a unique city where it's home to two different "civilization". If you looking for the historical and cultural experience of the old Morroco, the fortified area called Medina is your destination. In other hands, the Ville Nouvelle is the modern part of Marrakesh city where you can easily find modern shopping centers, hotels, food chains, and many more. Here is your guide to Travel Marrakesh.
Flight
Typically, there are direct flights to Marrakesh's Menara international airport from Paris and London. However, if you take flights from other sides of the world, you may certainly land in the Casablanca city. There, you can take another flight with domestic airlines to Marrakesh. There are cheap flights to Marrakesh offered by some Airlines, do your research.
Transportation
If you're backpacking to Marrakesh you need to be acknowledged with the local transportation to reach the eligible tourist destinations across the area. Three main transportation options are bus, cabs, and trains. You can also rent a bike to explore the fortified area and go around the port.
Tourist Spots
There are tons of Tourist Spots as well as activities in Marrakesh. Some of the highlighted ones are Djemaa El-Fna, Majorelle Gardens, Koutoubia Mosque, Riad Laksiba, Saadian Tombs, El Bahia Palace, and many more. You can hang around Marrakesh city and enjoy the beauty of historical buildings and cultural attractions as well as very tasty Morrocan culinary.
What to do
There are various activities can be enjoyed in Marrakesh. The city tour is the most common activity since Marrakesh city's inner beauty is already enjoyable. Enjoy the traditional sauna of Morroco called Hammams. There is no better culinary spot than the Djema El-Fna. You may also take a spice tour in the traditional markets. Three days could be the ideal duration of staying in Marrakesh to get the general enjoyment of the city.
Accommodations
Marrakesh is actually a tourist city so you don't worry about the accommodations. There many hotels and lodges across Marrakesh. It doesn't matter whether you're a backpacker or in a family vacation, accommodations are available in a wide range of budget. However, consider booking in advance to secure your slots in the high seasons. Tour packages usually include the accommodation and shuttle transportation.