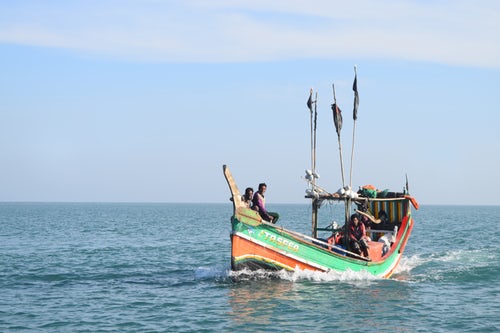 Bangladesh is a less-popular travel destination mostly due to impaired yet not fair stereotypes out there. However, you decide to walk out of that box, you'll find that Bangladesh is an irresistible travel destination. In facts, Bangladesh has been traveled and explore for centuries. If you take some time to research about Bangladesh, you 'll know the reasons.
Bangladesh is a mesmerizing travel destination due to unique vacation experiences it can offer to tourists around the world. Travel South Asia won't be completed without visiting Bangladesh. If you're already triggered or get curious, keep reading, here is the guide for you.If this is your first time to travel to Bangladesh, consider these highlighted destinations for your itinerary.
1.Cox's Bazar
If you don't know where the longest sea beach in the world is, Cox's Bazar is the answer. It has a unique view where sea beach and the hills collaboratively make a stunning landscape. In fact, Cox's Bazar is the most popular tourist destination in Bangladesh.
2.Saint Martin's Island
It's the coral area where you can enjoy the stunning clear blue sea water. The night would just turn the sea into a more breathtaking view of gloomy surfaces due to the moonlight. Saint Martin is situated near the Cox's Bazar, so you can book accommodation nearby to enjoy them both.
3.Sundarbans
It's the largest mangrove forest in the world. Sundarbans is Bangladesh's travel destination everyone shouldn't miss. It's the most beautiful jungle area, again, in the world. It's home to virgin wildlife and the native of famous Royal Bengal tigers which is used as the name of a popular football team playing in NFL.
4.Sylhet
You may never find any tea garden in the world bigger than Sylhet in Bangladesh. It's also the place of the cultural and spiritual life of various Bangladesh's tribes. You may easily find shrines across the area as well as people worshiping every day. You should never leave Bangladesh without leaving Sylhet.
5.Kuakata
You may have known very few of places where you can see sunset and sunrise at the same places. Kuakata is one of them. It offers a beautiful landscape of the daughter fo the seas and sea-shore forest. If you want to enjoy an eligible escape in your vacation,  you may take travel Bangladesh just to visit Kuakata. Most tourists won't leave Bangladesh without visiting Kuakata and it's usually included in tour packages.