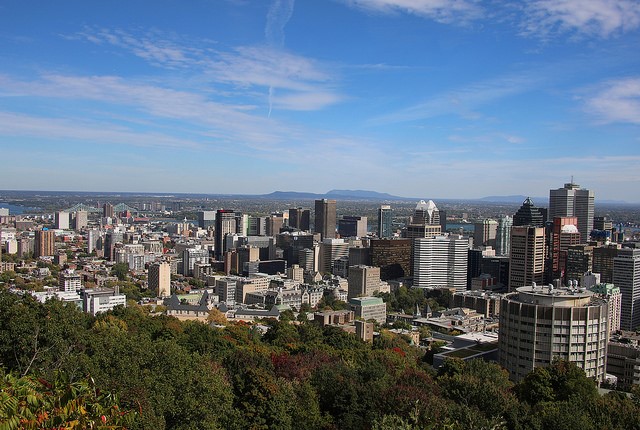 Montreal makes noise and moves around-the-clock. This is the place where life boils from Monday to Sunday without breaks and days off. However, those locals who have a free weekend try to escape the bustle and spend time outside of the city. This is evidenced by the fact that Montreal bridges withstand a particularly tense movement on Friday evening and Saturday morning.
Locals go out of town to relax in the surrounding of nature, forget about daily chores and gain strength. It's not surprising that in an hour or half an hour's drive from Montreal you can find cozy places for a relaxing weekend. In general, there are many options for open-air rest near Montreal. Let's check out each of them separately…
Boucherville
Situated 20 km away from Montreal, Boucherville attracts with its antiquity and beauty. In total, this town occupies 7 km along the river. It's also interesting because this is one of the oldest cities in Quebec – you'll find there the monuments of architecture of the 18th century! The House of Boucher, the Church of the Holy Family and the building of Lafontaine, which bring back to the past epochs are among them. Landscapes and nature are incredibly beautiful in Boucherville. There are many islands with parks where picnic areas, sports grounds, bicycle paths are provided. Boucherville is an excellent destination to enjoy nature, solitude, and active sports. In addition you can take canoe to travel from one island to another. However, some of the islands are connected by bridges.
Rigaud
Rigaud is a small village near Rigaud Mountain Peak, which provides perfect conditions for architectural sightseeing. There are plenty of buildings in the French style: old churches, monasteries and castles. In 1874 the statue of the Virgin was installed there. It's located right in the rock and huge crowds of pilgrims visit this place every year.
St-Bruno-de-Monterville
Just 15 km away from Montreal you'll get into another park. St-Bruno is also called an open-air museum. This place is associated with the history of the indigenous people of North America – the Iroquois tribe. In 1710, the Europeans got there. Pierre Boucher created his feudal estate and all found out what beautiful places are there. Nowadays St-Bruno is a tourist zone. Generally, more than 590 species of rare plants grow in the park, and over 200-250 species of birds live there. There are picturesque pedestrian paths. Regular excursions are held in the park, so you can find out all about the flora and fauna of the region from the park's exposition.
Montebello
Canada is a country of almost untouched nature. There are many lakes and forests that have preserved their pristine beauty. If you want to see the local animals, you can visit Omega safari park situated not far from Montebello. It's especially nice in the summer. You can watch the life of wolves, bears, wild boars and many other forest dwellers. They feel there at home, and all tourists have the opportunity to buy something tasty for a favorite animal.
After spending the night in Montebello, you can go to the National Park de Plaisance in order to observe the migratory birds and their flock instinct.

Parc National d'Oka
Take tourist equipment and set off to Parc National d'Oka situated near Lake Deux Montagnes. It's placed just in 1 hour drive from Montreal and offers camping, climbing, kayaking, and in summer – swimming and sunbathing on a sandy beach. For the convenience of tourists there's a barbecue area on the shore of the lake equipped with wooden tables and benches.
Laurentian National Park
This cozy destination is located half an hour's drive from Montreal. The rivers and lakes surrounded by coniferous forests and snow-white peaks look really amazing! Mountain climbing in the warm season and skiing in winter will be interesting for the fans of outdoor activities. The most popular ski slopes are Sainte-Adele and Saint-Sauveur.
In addition, you can enjoy fishing, rafting, golfing and horse riding there. Those who want to spend the night under the open sky will be able to find a suitable camping, and the amateurs of comfort can stay in a hotel.
Mont-Tremblant National Park
This is the oldest and the most visited park in Quebec. On its territory you'll find 2 waterfalls, 7 rivers and about 400 lakes. Tourists from all over the surrounding area and nearby provinces try to relax there. There are no hotels, but about 500 tent-towns are at your disposal.
Mont-Tremblant offers all kinds of summer and winter relaxation: fun at the beach in summer and skiing in winter.
There are many picturesque places in the outskirts of Montreal. And it's not surprising that people try to get out of the town on weekends – everyone has its favorite place. So, if you want to have an excellent open-air weekend too, just rent a car in Montreal and set off to any of these magnificent destinations.