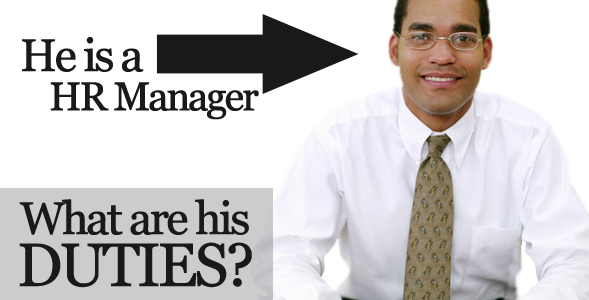 If you are a people person and an effective communicator, then human resources management job in Lahore (HR or HRM) might be an excellent career avenue to pursue. In addition to effective communication skills, prospective human resource managers must be organized, decisive, and have leadership qualities. Regardless of the size of an organization, HR departments are imperative to the ongoing success of keeping committed, safe, and skilled employees.
HRM managers work in a wide range of duties and serve as the go-between for employees and top management. In small organizations, one or two people may fulfill all of the personnel duties. However, large corporations may have an entire HR department. Individuals within the department may have specific concentrations or titles, including labor relations, payroll managers, recruiters, trainers, and other specific job duties. This provides an added advantage to professionals who want to pursue a specific job role, such as education and training, within the HR field. These professionals typically work in an office setting, during business hours. At times, travel for recruitment or training purposes may be necessary.

Common Duties to be Performed Being HR Manager:
HR professionals meet with top executives to strategize and set goals for the company. They have input into financial budget matters, such as health insurance options, vacation and sick leave benefits, and measuring employee performance. With specific goals and expectations set, human resources is tasked with the hiring processes of new employees, managing employee benefits, creating and implementing training programs, and evaluating employee performance. In addition, the human resource manager often acts as the mediator between employee disputes, provides policy manuals, and informs employees about safety, sexual harassment, and other federal workplace regulations. Therefore, HR managers must have extensive knowledge of federal, state, and local regulatory and compliance laws. They must also be familiar with payroll processes and details about company policy. A thorough understanding of the organization's benefit packages, including insurance, is also imperative.
Qualification you need to Become HR Manager:
Typically, organizations hire HR managers with at the very minimum, a bachelors degree in human resources or business administration. Many HR managers continue education by pursuing graduate certificates with a particular concentration or a masters program. Four-year degrees typically require the completion of general studies followed with a business-focused curriculum, including coursework in finance, project management, and marketing. At present, there is no required certification. However agencies, such as the Society for Human Resource Management and the International Foundation of Employee Benefit Plans, do offer voluntary certifications. In addition, large corporations and manufacturing industries often desire that human resource personnel have prior workplace experience.