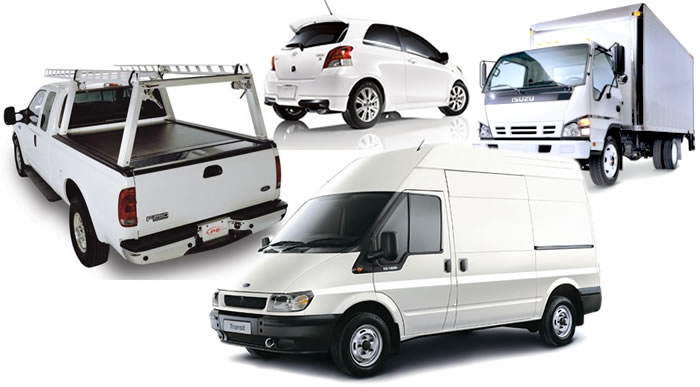 If your company owns a fleet of vehicles for lease or hire it is essential for them to be maintained to a good standard of roadworthiness. This guide offers a set of procedures for you and your company to follow in order to fulfil your responsibilities of the upkeep of the fleet, including inspections, record keeping, maintenance and reviews. It is aimed at any company wishing to maintain their vehicles to a high standard, such as that kept by UK Forks, a country wide telehandler hire company based in North Yorkshire.
Checks and Inspections
First of all, a daily check of each vehicle in the fleet must be carried out by a suitably trained person. This check should cover key vehicle components such as lights, bodywork, wheel fixing and tyres as well as potential leaks and damage to auxiliary equipment.
Before leasing or hiring out any vehicle a more comprehensive test should be undertaken. This should include an inspection of all mechanical parts, both internal and external bodywork, the electronics, tyres (including pressure) and fluids.
Finally, an annual safety inspection should be carried out alongside the vehicle's MOT. By making regular checks and inspections and carrying out maintenance work when faults and damage is first found you can minimise the amount of work potentially necessary with the MOT and annual service.
Drivers and Operators
Before a vehicle is hired out, it is essential to check the driver-to-be has the relevant licenses and training to drive and operate the vehicle. They should also be made fully aware of the responsibilities that they are about to undertake by hiring the vehicle. In most cases it is necessary to get them to sign written instructions to document that they are happy to take on these responsibilities.
Once leased or hired out, the vehicle is the responsibility of its driver. They must be encouragaed to report any defects to your or the company as soon as they are noticed in order to minimise the chances of serious damage. Encourage your customers to report any rattles, warning lights or other damage as soon as they discover them.
Once a fault has been reported, the vehicle should not be hired out again until the necessary repairs have been carried out.
Record Keeping
It is essential to keep a good record of checks, defects and maintenance work for each and every vehicle in the fleet.
Records of daily checks should include key fields such as the date, vehicle's registration, the reporter's name and a description of the vehicle's condition, including any defects or faults. Any repair work or driver reports should also be included in their own, vehicle specific report. Each vehicle should have a log book to which these reports are appended.
Keep each vehicle's record for as long as you maintain it as part of your fleet. Not only will it provide a useful tool for regular preventative maintenance, it can be used when coming to sell the vehicle on to its next owner.
Regular Monitoring and Maintenance
In line with the record keeping, it is important to monitor each vehicle and carry out maintenance work as and when required. This may include preventative maintenance work, which can be anticipated through careful monitoring of records and logs.
Close monitoring of daily records and driver's faults reports will not only alert you and your company to potential vehicle defects, it will also highlight any potential shortcomings in your maintenance procedures. Potential shortcomings might be flagged by incomplete records, or occurrences of driver reports going un-attended.
If a vehicle is experiencing an unusual amount of faults or defects it could signal an underlying problem. By spotting these issues early, your company can provide quality service to your customers and ensure the vehicle fleet is maintained to the highest standard.
Older Vehicles
Finally, older vehicles in your fleet are likely to require more attention than the newest vehicles. National statistics show that as vehicles grow older, the rates of breakdown and MOT failure increases, meaning more regular attention is required. Once your vehicles reach over 10 years old it is advisable to service them every 2 to 3 months, depending on their type. Vehicles used in industries such as construction or agriculture are better serviced more regularly than a typical commercial vehicle.