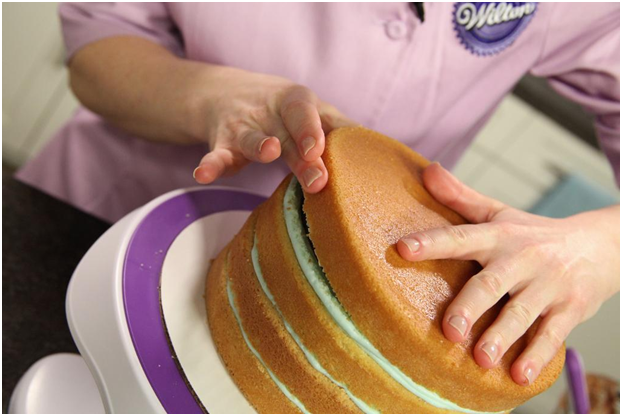 Taking a plunge into the world of cake baking can be exciting and fun. But with the variety of tools, cutters and other raw materials, cake decoration may be a daunting proposal. Nevertheless if you want to do birthday cake delivery for a loved one, you can start your cake baking and decoration using following tools.
Here is a guide to list of tools essential for cake decoration-
Piping nozzles: Most icing nozzles come in multiple packs made for creating different patterns. But it is better to build your own personal collection of nozzles, which you will actually use.
Kit of food coloring paste: These pastes have high concentration of color and will not make the icing turn runny. Since you will want to do colorful icing, it is wise to go in for a set.
Plastic, non- stick rolling pin: When you are covering the whole cake with fondant icing, you desire to make it extra smooth. Go in for a long version of this type of professional rolling pin as wooden pins will leave a mark in the fondant.
Cake boards: These are cheap items available in most craft shops. Search for thick versions that can support cakes.
Icing smoother: every lump and bump on the cake shows up on the fondant icing. This tool will help smooth the surface and make sharp corners.
Icing tool set: You may use variety of tools to create delicate icing shapes like flower petals or cartoon characters. But icing tools will do a better job than knitting needles or cotton buds for this purpose.
Cake lifter: You don't want to disturb the icing after the cake is decorated. A cake lifter can slide under the cake without touching the icing.
Small palette knife: A big palette knife can be used to cover large cakes but a small version is handy for dealing with tight corners and spreading icing on cupcakes.
Cake dummies: When you want to create a tiered cake, one can save money by using a dummy cake for the bottom layer.
Turntable: Good for cake icing. It is made of a non-slip base and you don't need to make contact with the cake to touch all sides.
Cake pans: They are the basic items to shape cakes. Good cake pans have straight sides which are not slanted. This keeps the cake straight without need for special sculpting.
Parchment paper: It is a very versatile baking tool which can be used for cutting circles and keeping at the bottom of cake pans for proper removal of cake Also, you can place cakes on large parchment papers while covering them in fondant so that there is no sticky fondant that causes tearing.
Sharp knife: It can be used to release cake from pans. They also work well while using fondant icing to cut stripes, shapes and for adding details.
Cake drum: Useful for a large cake, a cake drum is made of three cake boards, glued together and covered with foil.
These are some essential tools for decorating cakes at home. But if you are saving up for a grand occasion like a birthday, it is best to order birthday cakes online. This way, you will not risk a sloppily decorated cake for an important occasion.