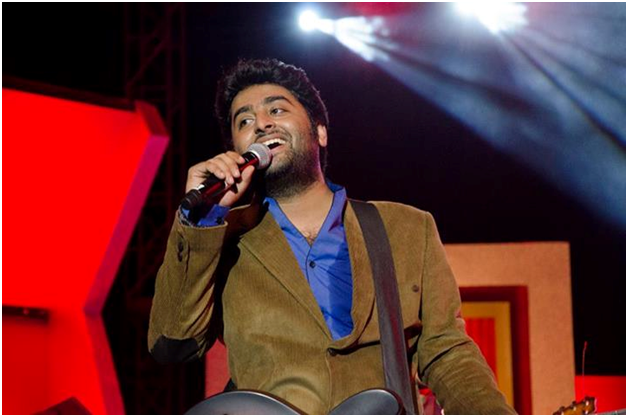 Are you a musicholic and melodious songs? Or are you in one of those moods for a live music experience this summer? Well, is melody your heart beat? If the answers to any one of these above questions is a 'Yes', then here is a good news for you. The countries singing sensation, the very heartbeat of a million hearts; our very own Arijit Singh is gearing up for Concert in Mumbai.
Born in Murshidabad, the singer's career began upon participating in reality show Gurukul (2005), the one in which he lost the finals. Then he went on to participating in yet another reality show that he won. Arijit Singh started off in the music industry as assistant music programmer to some famous music directors, and eventually became a hit play back singer with various songs like Tum Hi Ho, Raabta, Duaa,  Muskuraane ki Wajah, tum satth ho and many many more. The performances have won him lots of awards too.
 Soulful
Arijit Singh has been one of the greatest discoveries of Bollywood after a long time! The singer is one of the highly loved artists in the whole industry and he has redefined love, via his blessed vocal cords! Arijit Singh is the man who revived touch of traditional classical music in Hindi songs. In his live concert, you would sure want to re-live, and be a part of his soulful era and of course, fall in love all over again.
Relive the romance of Ashiqui 2
Arijit Singh, who made the movie's sequel called Aashiqui 2, a huge hit, has become a top favourite across India, with the live concerts and his playback singing. While singing, the music legend can delve deep into your emotions via his mind-blowing romantic songs. And here you have a chance to lose your heart once again to his songs and his deep soulful eyes.
A romantic time
Well if you are committed, or have a girlfriend/boyfriend, or a better half, then there simply cannot be a better place than the Arijit Singh concert to spend a romantic evening together. His music, voice and tunes are sure to spark a fresh love story all over again.
There is nothing like a live experience
Hearing his song on repeat mode on the TV or iPod sounds like a great time but to get the best of Arijit Singh, you need to catch the singer live. His melody will sure get you drooling over the song like the many others in the concert.
Because it is a legendary singer's concert
Arijit Singh definitely is the voice of the generation. From the young ones to the old ones, all have their ears hooked to his music. And being a part of his live in concert sure makes for brag or two. So book your tickets soon before you are left with only the heart throbbing pictures in the social media the next morning.
Do not forget to carry your camera for some live pictures of the singing sensation for the Arijit Singh Concert Mumbai for some lifetime memories.