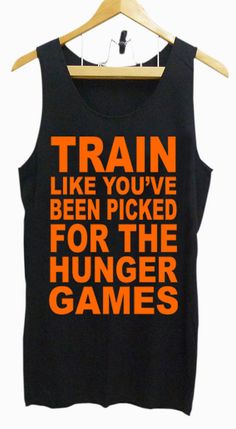 Workout should be an important part in your lifestyle. It is also necessary for you to participate of some activities which can keep healthy and fit. Most people start doing some activities, but in between they may leave this due to the loss in encouragement and inspiration. So it is always good for you to get such kind of workout shirts which can keep you motivated so that you can enjoy your workout in best way possible. Here are some finest ones which can meet with your requirements.
This is Why I Squat
This is a t-shirt that you get from Hipfit. It is a fitted tank top which can remind you to earn booty when you go through so much pain and feel it is hard to do squats. It is always good for you to brag regarding it.
Eat Clean -Train Dirty Live Hard
Inspirational workout T-shirt can help you in reminding that you should live in a healthy and fit way. This is tank top from people's boot camp can make you understand the reasons why you should start following a diet that is healthy and why you are doing workout.
Everything is Fine Just Keep Running
This is best inspirational workout T-shirt which runners or marathoners can choose. This can keep them motivated while running. It has 50 percent cotton and it is an awesome fashion piece that can make you look awesome even when you are drenched completely in sweat.
No Matter How Slow You are Going
It is a truth that all of us cannot become specialist and awesome in gym. It is always good that you know your capacity. This understanding should not be a factor that should refrain you from doing something good for your health. This T-shirt can make you feel happy about how you are working out.
Never Let Up
It is always good for you to understand the fact that you may want to leave your workout if you are finding it hard to move on. This temptation to leave will become strong but you also need to stay strong. This T-Shirt can make you stay motivated in this case.
Run Like Ryan Gosling is Waiting At the Finish Line
It is always good for you to have something encouraging or inspiring on you. To have a feeling that the man of your dreams is waiting for you on finishing line can inspire you to put your effort at fullest.
Sweat Everyday
This is a super soft T-shirt that comes with motivational workout phrase which can make you fit. This t-shirt is made with slimming cut stitching which makes it a perfect tank top for sweating hard. Always choose black color for t shirt because it will not show dots of your sweating.
I Do Not Sweat – I Sparkle
Working out can provide natural endorphin that can make you feel good. These wordings on your T-shirt will make you feel good about the sweat you have. It is possible to get such  fashionable fitness clothes from Fabletics.