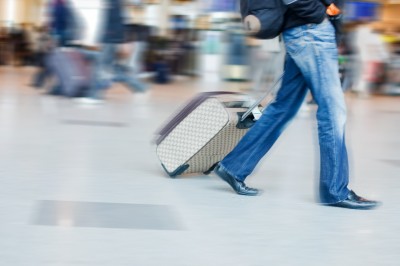 Being a tourism agent is quite attractive due to the benefits coming with this opportunity, aside from the financial aspects. You may end up with travel discounts, free trips or even low costs on the luggage. However, tourism agents spend most of their days in an office, talking on the phone or using a computer.
Get Ready To Travel 
First of all, you obviously need to get ready to travel. In order to provide accurate and detailed information regarding the destinations you recommend, you should actually see the place with your own eyes. Therefore, try to avoid giving out the official information only. In fact, personal information you find yourself is usually more appreciated than something anyone can read on a flier. This is actually one of the reasons wherefore good agents benefit from travel discounts. In the end, they practically relax while working.
Join A Program For Tourism Agents 
Never hesitate to join specific programs developed for tourism agents. Plenty of schools or learning institutions provide such courses. Some universities even provide accredited specializations. Aside from the official college years, any extra diploma or degree can underline some extra experience. After all, a professional agent is supposed to be an ace in geography, sales and marketing. Moreover, the program should also include details regarding industrial travel opportunities or ticket reservations. The good news is that you may also find free courses. They are not necessarily accredited and may not always help you out, but they represent a good source of knowledge and experience.
How About Some Publicity? 
Think about all the abilities you require in order to be a successful tourism agent. Most commonly, an expert should be very good in social interactions, as well as communication. Computer work can also be a serious advantage, not to mention about speaking a few foreign languages. You can focus on world renowned languages or exotic languages, depending on the niche you want to specialize in. Both ideas can be very effective in the long run. But what is the best method to actually benefit from your travel courses and gain as much as possible from this opportunity?
Apply For A Job 
Sometimes, you do not necessarily have to wait until you finish the studies or until you become accredited. You can join a tourism agency as a receptionist or perhaps an assistant. Once you end up with a degree, you can go up in the firm hierarchy. Other than that, the same experience can prepare you for what you have to face later. The extra experience will leave no room for mistakes or unexpected surprises, while seeing what a real agent does without being pressured is just as effective.
Decide On A Specialization 
Most commonly, you will have to actually find the specialization and not really decide on it. Most agents specialize according to particular locations, such as Scandinavian countries or the Mediterranean area. You may also focus on particular travel opportunities, such as cruises or groups of people, not to mention about the facilities offered – luxury or everyday travel occasions.
Author Bio 

Suzanne Middleton is guidance counselor who blogs about education and it's importance in society. On top of her Diploma in Psychology, she has a Diploma of Management and has worked in the HR department of various institutions.