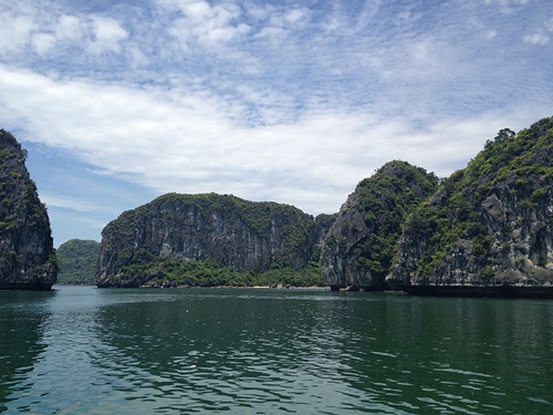 Cruises covering the beautiful port cities of Europe, the US, and the Caribbean are popular options for first time cruisers. However, if you've been lucky enough to take part in a few cruises, chances are that you're looking for something different on your next excursion. A cruise to destinations in the Far East might just be the remedy to your cruise dilemma. Far East cruises are an amazing way to explore the great cities of Asia without all the stress that typically comes with planning a land-based holiday.
The Advantages of a Cruise Holiday in the Far East
Asia is full of incredible cities, cultures, and cuisines, but travelling there on your own can be a bit of a hassle. Flights are long and expensive, and language barriers can often get in the way of travel plans. This is where cruisers have a definite advantage. Cruise lines take care of all the travel logistics for you. Instead of scrambling to make flights and struggling to read transport signs in various languages, cruisers can simply sit back and enjoy the view.
Cruises also present an affordable way to explore the Far East. Short haul flights in between major cities can add up, but travel is obviously included in the price of a cruise. Those who opt for packaged shore excursions also won't have to worry about getting lost or exchanging large amounts of currency.
Destinations
The list of cruise destinations has greatly expanded over the last decade or so. Depending on the itinerary and cruise line, you can go anywhere from South Korea to Vietnam and Singapore. Longer cruises offer the best combination of destinations that contrast striking modern metropolises like Hong Kong or Singapore, with more tranquil village settings in places like Vietnam or Thailand. For example, Royal Caribbean Cruises has a 16-night 'Exotic Asia Cruise' that stops in Japan, China, Vietnam, Thailand, and Singapore.
Cruises provide the most economical and practical way to visit multiple Asian destinations in one trip. This allows passengers to truly appreciate the differences between all the different cultures of Asia. Extending well beyond language, each Asian country has its own unique heritage, cuisine, and aesthetic. Singapore, for example, is a futuristic city with Chinese, Malay, Indian and colonial influences. Further north in Vietnam and Thailand, cruise passengers will discover two countries that are geographically similar, but have strikingly different languages and cultures.
Excursions
Unlike travelling independently, you'll never feel alone on a cruise to the Far East. Passengers are certainly free to explore their surroundings when docked at various ports, but cruise companies will also offer a variety of land packages and tours to choose from at each major destination. This way, you can see all the major sights without having to worry about how to get there, how to pay entrance fees, etc. Whether its snorkelling in Vietnam's Halong Bay, exploring Thailand's magnificent Grand Palace or sampling street food at a Hong Kong night market, your cruise company will have you covered.
Just like in Europe and the Caribbean, packaged excursions in Asia are streamlined. Participants don't have to worry about anything but enjoying themselves and framing the perfect holiday photo. Comfort and safety are paramount, and you can expect air-conditioned ground transportation where applicable.
In Summary
Affordable, exotic, and comprehensive pretty much sums up cruises to the Far East. Cruises are far and away the best way to explore the great cities of Asia. In addition to the travel and tour advantages cruises offer, hopping aboard a luxury cruise ship also means that you won't have to worry about changing rooms as you visit multiple destinations. Between cities, passengers can settle into their suites and enjoy all of the on board amenities in order to recharge, and get ready for the next great destination.