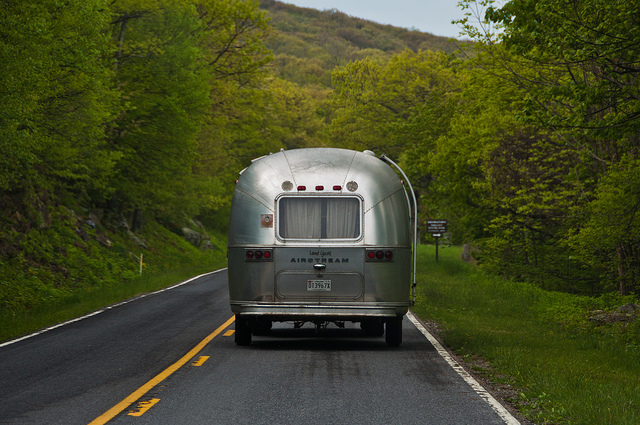 So, you've chosen to come Down Under for the holiday of a lifetime; after all, with Australia boasting breathtaking scenery, glorious weather and exciting wildlife, you know you're not going to be left disappointed.
But, rather than experience everything the country has to offer from expensive hotels and lavish resorts, you've decided that you want to experience it all as up close and personal as possible – you're going to take on the role of a true traveller and backpack across the country on the ultimate road trip.
Road trips are the perfect way to explore a country off the traditional-tourist-track, as well as a great way to discover landscapes at your own freedom and leisure. But, it's extremely important that you're fully equipped for the big adventure before you do so.
So, to help ensure that your road trip across Australia turns out to be the holiday of a lifetime, here are a few things to remember, consider and pack before you set off:
1. Buy a GPS System or Map
Your ultimate road trip won't turn out to be so ultimate if you're not quite sure where you're going – particularly when you're in a completely new and foreign country. So, make sure you buy a Satellite Navigation GPS system, or pack a good old-fashioned map before you set off. Not only will one of these help to sure you're heading in the right direction, but they're also a great way to plan in advance all of the places you want to visit beforehand – and what's more, many of the newer hi-tech SatNavs will even show you which is the best, and shortest route to take to help you get there!
2. Don't Forget Your Phone Charger
Your mobile phone is an essential item when you're travelling on the road for long periods of time – after all, you never know when you might need it. Imagine breaking down and needing roadside assistance, only to find that your mobile phone battery has run-out and there's no roadside phone insight. So, don't forget to pack a phone charger that's compatible with your cars cigarette lighter – so help is never too far away should you need it.
3. Sort Out Insurance and Roadside Assistance
Before you set out travelling around Australia in your rented Holden Ute, it's absolutely vital that you remember to sort out adequate insurance – just incase you do encounter a few bumps or scratches whilst in the outback, or find yourself in a little collision whilst cruising around Sydney.  Make sure you find out which policy will best suit your trip route, planned mileage and intended itinerary – you may find that for the purpose of a long road trip, fully comprehensive insurance may be a better option than budget third party car insurance. It's also vital to make sure the policy you choose includes roadside assistance and recovery – if it doesn't, make sure you get this before you set out on the road.
4. Pack Small Essentials
With all the excitement of planning a road trip, it's quite likely that you'll forget about some of the smaller (but necessary) items when you actually come to embark on it. So, before you do so, make sure you pack things like plenty of water, non-perishable food items, a torch and a first aid kit to ensure that your road trip runs as safely as possible. A great tip is to also pack a load of your favourite CD's – after all, a road trip wouldn't be the same without a good old sing-a-long!
5. Check Oil Levels, Check for a Spare Tyre and Pack Jump Lead Cables
Running a car for long periods of time over a long mileage is likely to put a little strain on the car, which if not maintained properly, could lead to a few wear and tear problems.
And, although the company you're renting your car off should ensure that the car is 100% road worthy, it's probably best to do a few checks yourself before driving off.
Check that the engine has sufficient oil and coolant levels and check that the car comes with a good-quality spare tyre – carrying out small checks such as these will help to make a big difference should you encounter any problems whilst out on the road. It may also be worth packing some jump lead cables too, just incase your car need a little kick start at some point along the way!