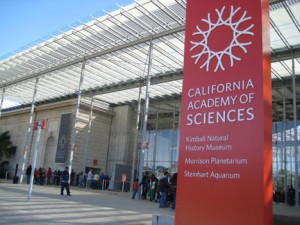 With more than 49 square miles of land to trek, tourists visiting San Francisco will find it hard to budget their time. This, however, is hardly a reason to miss out on such a diverse and exciting city. San Francisco, also known as the "City by the Bay," is commended as the pioneering financial and cultural mecca of Northern California. The unique environment alone – one side water and the other side land – makes the city and county of San Francisco a tourist magnet.
California Academy of Sciences
Perhaps you're wondering why you should spend your time in a science museum. The California Academy of Sciences is no ordinary facility–it is a conglomeration of a planetarium, rain forest dome, aquarium, and a natural history museum all housed in an environmentally-friendly building. Subsequent to the tragic Loma Prieta earthquake which struck in 1989, the academy was remodeled and reopened in 2008 and was awarded the title of "Greenest Museum on the Planet".
Cable Cars
If London has two decker buses and the Philippines has the jeepney, San Francisco prefers its cable cars. Undeniably the most famous mode of transportation in the city, cable cars are sought after by tourists for both transportation and the stunning views they offer. If you're feeling adventurous, you can even hang by the sides of the car if you want a better sightseeing spot.
Aquarium of the Bay
Tourists visiting this nonprofit facility can get up close and personal with a variety of marine life including sting rays, sharks, and other species of fish and crustaceans. Over 15,000 marine animals can be seen in the Aquarium's 300-foot wide clear acrylic tank that's filled with more than 600,000 gallons of water. There are even daily activities you can participate in like feeding seals or watching dolphins perform spectacular tricks.
Alcatraz
nicknamed "The Rock," the island of Alcatraz is a destination you won't forget. In the past, this isolated federal prison housed some of the country's most notorious criminals. Today, tourists can walk around the island without feeling unsafe. From the unique scenery to the creepy and historically rich cell blocks and buildings, your visit to San Francisco is not complete without visiting this once horrific site.
De Young Museum
Housing a prized collection of historic artifacts and art pieces, the De Young Museum is now located in a newly furnished Golden Gate Park facility following its reopening in 2005. The facility features an observation deck atop a hundred foot tall tower, which gives you a better view of the beautiful park surrounding the museum.
When visiting the city, you may need a car to visit all of the sights it has to offer. It can be difficult to find San Francisco parking on the city's crowded streets, and garage parking near tourist destinations can get expensive. Here's a tip: book short-term or long-term parking in San Francisco in advance with prominent companies like GottaPark to enjoy lower rates and guarantee yourself a spot.
The author is a fan of GottaPark. GottaPark is a privately held company with headquarters in San Francisco, California that provides guaranteed parking space in cities like San Francisco, NYC, Boston, Seattle, Chicago, Oakland and many more at affordable prices.