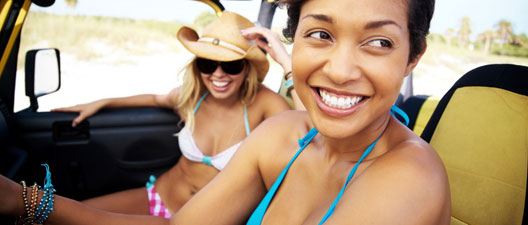 There are so many things to see in the United States of America. Most people seem to have forgotten that America plays home to two of the "The Seven Wonders of the Modern World", The Empire State Building and The Golden Gate Bridge. Back in the mid-to-late 20th century, it was much more common for families to pile into the station wagon and hit the road for a road trip across America, from the East Coast to the West Coast. That's how a person gets the opportunity to really experience this great land. Many still do this today, and here are a few ways to get the most out of your US coast-to-coast road trip.
The Plan
When investing the time to trek across the nation, planning becomes a much needed tool in order to ensure major goals are achieved. The road trip plan should really be nothing more than a preplanned route that ensures most feature sights are included. The last thing a person wants to do is place strict time constraints that end up destroying an entire trip if the unexpected should occur. Plan a reasonable time allotment for each destination, leaving time to do a few little extra things along the way. And remember to stay flexible if troubles arise, as they often do during extended trips.
Campers and RVs
If there is room in the budget, buying or renting a camper or family RV is a great way to enjoy a road trip. Dealerships such as Frenz RV can provide great deals for Class B RVs and more to help make your travel plans complete. Remember, the cost of RVs is often offset by the cost of motel rooms and meals if a kitchenette is included. It also provides the utmost in flexibility and allows the family to travel while feeling like they are sitting in their living room.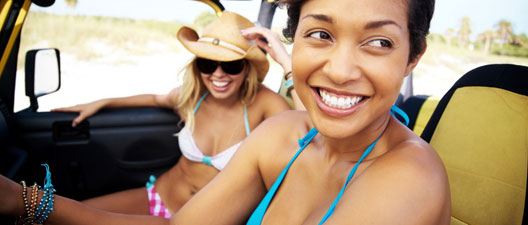 Details
Never forget to check the details. A prudent road traveler will take the time to check weather patterns, possible road construction projects and details pertaining to specific destinations. Verify that specific destinations such as the Grand Canyon or Niagara Falls are open and fully operational. The last thing any traveler wants to endure is the disappointment and wasted time that occurs when a featured destination has to be crossed off the target list.
Off the Beaten Path
Trips to America's favorite tourist destinations are always fun. But on a real road trip, there should always be enough time to get off the main road and take in a little local culture. There are a lot of great things to see in America, and not all of them are listed on page one of an AAA guide book.
The most important thing to do on a road trip from the east coast to the west coast is to have a great time. Experiencing America from the road is a great privileged and should never be taken for granted.