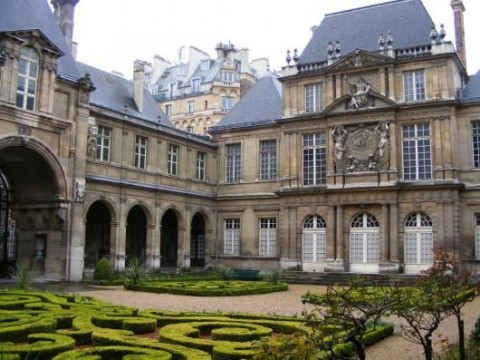 Paris is a gorgeous city full of wonderful food, beautiful sights and interesting people. However, if you don't really know where to go, then you may find that you miss out on lots of things that you could have seen in this gorgeous location.
Here's the inside scoop on some of the most well-known attractions Paris has to offer, so you get a truly unique holiday that you can tell everyone at home about…
1. Paris Luxury Boat
Why join everyone else on a carrier boat when you and your partner or friends can rent out your own private boat to travel down the Seine in? Perfectly romantic for couples, it will give you a bit of time to relax and see the city in style.
2. Musee Carnavalet
This is one of the less well-known museums in Paris, however it has so much to offer. With 600,000 works on display from the history of Paris, you can find out lots you didn't know about the fantastic city.
3. Anne Semonin (Beauty Salon)
Want a last little bit of relaxation before you leave your Paris accommodation and head to the airport? Then why not visit this famous beauty salon, where you can enjoy a de-stressing massage, or beauty treatment?
4. La Pagode Cinema
If you are a fan of French films, then this beautiful cinema is a must-see. Decorated like a Japanese temple, the cinema was built by a local businessman as a gift to his wife in the 19th century.
5. Musee de l'Armee
Anyone who has an interest in the Army will find a trip to this museum a fascinating trip. The building holds nearly every instrument of war imaginable.
6. Flight Experience
If you have ever fancied being a pilot, then you will definitely need to take a flight experience, which will let you feel what it would be like behind the controls of a Boeing 737.
7. Le Cordon Bleu Academie d'Art Culinaire
Fancy yourself as a bit of a Jamie Oliver or Delia Smith? Then why not test out your cooking skills and learn some more in an educational, entertaining and fun workshop at this famous Academy.
8. Musee de la Poupee (Museum of the Doll)
If you are travelling with children, then you will definitely want to visit this attraction, which displays more than 500 French dolls – some of which date back to 1800. There is also a lovely garden outside and the museum even offers repair for antique dolls which may be broken.
9. Ballon air de Paris
Why not take a look at Paris from above and take a ride in a hot-air balloon? It will be be fitting of the city too, considering Paris is the home of the first hot air balloons, made by the Montgolfier Brothers. You will find these situated in the modern Parc Andre-Citroen on the banks on the Seine.
10. Piscine Joesephine Baker
Fancy a dip if you're visiting Paris in summertime? Then you definitely need to head down to this floating public pool, which rests on the Seine. Boasting a retractable roof, a sauna, a hot tub and a deck for sunbathing, it's a real treat!
Niamh Carter is a fan of Paris Reservations. For fifteen years, Paris Reservations has been dealing solely in finding the best in places to stay in Paris. Paris Reservations is a operated by Turquoise Travel & Tours Ltd, a UK company specialising in hotel reservations since 1993 – present.