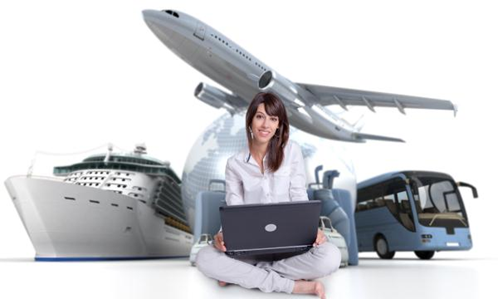 Back in 2007, the recession hit almost every part of our lives and there experts who believe that even today there are certain sectors that are badly affected to due to sluggish economy. The ambiguity created by politicians and consumers is very successfully crippling businesses around us.
Travel sector happens to be one of the fields that have been negatively affected. The reason is that people go to vacations and spend their leisure money on them only when either they have enough funds or they are sure they are on the safer side spending so much on leisure. But in recession, these situations hardly exist. To make matters worse, even the businesses and companies are cutting down big time on their travel expenses even if they are meant for business and official purposes.
Mentioned below are 5 ways how recession has negatively affected travel industry.
The flight and airline prices have hit a rock bottom. The fuel prices continue to soar but the airlines are still suffering as they are not in a position to hike the prices of flights to the level they would have done if the economy was more stable. Airline people say that the prices have already increased to the point where it can still be sustained despite bad economy. In order to compensate the revenue loss, the airlines are forced to add charges on luggage and baggage. Already people are reluctant to travel more and the airlines feel that if they further hike the price the people will travel even less.
People are not willing to travel abroad. International travel is something that people are just not going for. After USD received a hit, Americans want to stay as close to their home as possible and they prefer vacationing within the country. Even if they book travel tickets they just move from one state to another. This has badly affected the revenues of airlines as they have bigger margins in international travels.
Hospitality sector is also affected big time. Since there are lesser people traveling and booking hotels in different parts of the country and world, hotels require lesser number of people working for them. Hospitality recruiters have stopped recruiting at a high scale they used to do earlier. Even the present people working in the sector are losing their jobs in big numbers. Those who are looking for jobs in hospitality industry can click here or consult a reputed agency, because things are looking very hard for people trying to kick-start their careers in this industry.
The travelers and people who go for vacation are ditching the luxury hotels for more affordable and cheap motels so that they save enough money for food, gas and other things they want to do during their vacation. This has in turned forced the big hotels to slash down their rates and offer huge discounts and deals to lure more customers.
More and more families for opting for staycations, which means they are not even willing to step out of their city. They rather go for taking offs and enjoy their pool, barbeques, backyard fun activities, or they go for local museums and parks to entertain themselves. This helps them in saving huge cash that they would have otherwise spent on hotel bookings and flights.
Author Bio
Andy Hudson is a hospitality trainer, consultant and recruiter. Through his blog, Andy often writes handy tips for those who want to build a career in hospitality sector.