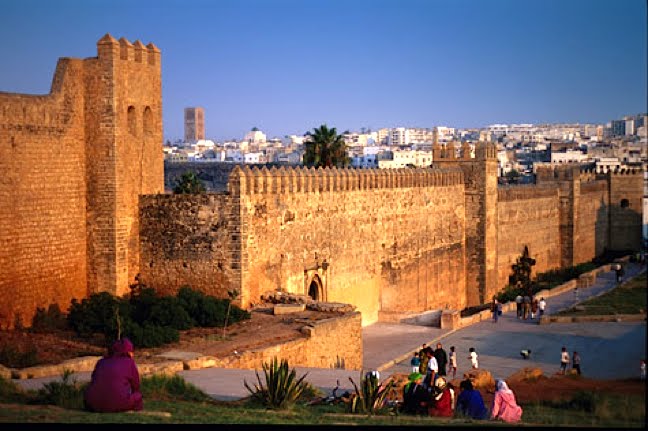 Morocco is a fascinating multicultural country and is rich in its culture and history. It is termed as a modern Muslim country of North Africa which has many fascinating places like Fes, Tangier, Merzouga, Marrakech and Essaouira. Cheap airline Tickets are always easy to obtain as Morocco is a hot topic in the travel world these days and is also famous for its beaches and some of the best seaside towns. There are many exciting places to visit in and it's not possible to cover everything in one trip, so we have listed top five places that should not be missed on any trip to Morocco.
Fes – Fes is termed as the spiritual hub of the country and has served as Morocco's capital for over 400 years. The city has an amazing blend of culture with modernism and has a World Heritage site known as Fes el-Bali which will take you back in time. Other highlights of the city include the Merenid tombs, the Royal Palace and the Mellah. Leather products of Fez are famous and unique leather goods can be purchased from Tanneries.

Marrakech – Any Holiday in Morocco can be considered incomplete if you do not visit the amazing city of Marrakech, which is situated on the base of the Atlas Mountains. It is the cultural place of Morocco and there are many things to experience in this city like Jamaa el Fna which is the main square in this ancient city, where one can find refreshments, gifts shops and entertainment options like juggling, music and snake charming.

Essaouira – Beach lovers should not miss going to Essaouira, which takes you away from the hustle bustle of big cities and will give you a relaxed atmosphere. The beach at Essaouira is the favorite beach for wind and kite surfers and was also favorite haunt of Jimi Hendrix and Bob Marley in 1960's. Take an evening stroll at the town's beautiful narrow streets filled with red and blue painted houses and explore the beauty of this place.

Merzouga – Merzouga is termed as the desert town and picturesque scenarios of Erg Chebbi sand dunes will leave you spell bounded. The magnificent dunes are the highest in Morocco and the most brilliant scene to watch here is the sun rising over the dunes. The city offers plenty of places to stay, suiting the needs of all travelers.

Tangier – Once you experience this lovely city, you will get a clear idea why this city has always been romanticized by poets, writers and artists. Place De France is an amazing place to savor the sea views and relax and other major sites of the city include Medina, Kasbah and Ville Nouvelle.