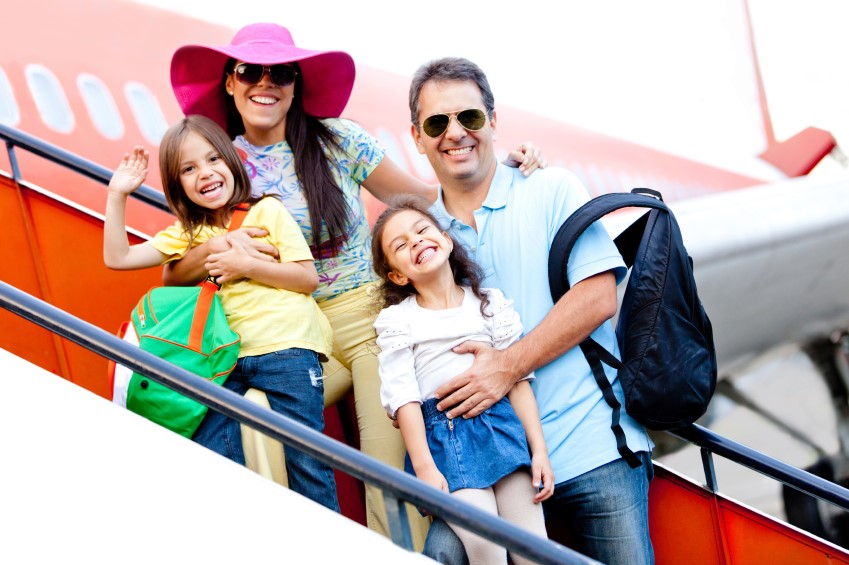 When few people go out on a vacation, they don't pay importance to form a plan or schedule, with the notion that they can form their plans moving along. This may work out fine for few people, but it not always a good idea. In fact, it can lead to investing much more time in planning or making decisions instead of enjoying the vacation. So, plan in advance what things you are going to do, especially when you are travelling with your family.
Finding fun activities that can please adults and children may seem to be a tough task. Though, all that it requires is just a little bit of thought. So, here are few fun-filled things to do during your family vacation.
Visit a Theme Park
If the place you have planned your vacation to has a theme park, you should certainly plan a visit to this place. This is one place where you can enjoy with your spouse and kids as a family. A day spent in a theme park is equally enjoyable for adults as well as kids, which will also be a memorable experience.
Go for a Picnic to the Local Park
Another great thing to do as a family during your vacation would be to go for a picnic together to the local park. In several cities, you can find iconic parks with beautiful landscaping, plenty of green space, and pleasant eating spots. This activity may not be of interest to some people, but remember this is a great way for family bonding, which is the main purpose of your vacation.
Go for Shopping as a Family
Do you remember the last time when you went out for shopping as a family? Though, you may shop individually or with friends occasionally. When you go to a new place or another country like Asia or Europe, then shopping together would be a totally new experience. You will get an opportunity to learn about each other's likes and dislikes just by choosing things during your shopping.
Visit the Local Places of Interest
Find out what's famous in the city or place you have planned your trip to and plan to pay a visit to those places. This is what would fulfill one of the purposes of your vacation- visiting the local places that are famous.
Engage in Sports and Other Activities
During your vacation, there are many sports activities that you can enjoy with your family. Such activities will be fun for everyone as these are normally very rare activities that you would get to do during your daily hectic schedule. Few of the sports and activities you can do are listed below:
Games like volleyball, shuttle cock, Frisbee
Water activities like boating, jetski, banana boat riding
Cycling
Swimming
All the above activities will give you a chance to bond with your family. Ensure that none of you discuss about work-related things or about worries and stress. Spend these days with everyone by just playing and having fun.
Author Bio:
The author is a travel blogger who likes to spend his free time blogging about the most beautiful places he has been, as well as informing his readers about great deals in luxury living, like Palm Beach condos.