If you are wondering why you should go north this spring, think about how much fun an Ontario getaway would be. If you rent an RV and travel around Ontario, you can take your time traveling. You will have plenty of room for travelers and luggage.
Niagara Falls
You can start your trip in Niagara Falls in eastern Ontario just across the Canadian border. If you want to see the falls from above, you can visit the Skylon Tower. Elevators with glass windows will take you up the outside of the tower to observation decks with a view of the falls. Take a helicopter ride over the falls if you are in an adventurous mood. If you do not mind getting wet, you can go on a tour boat that will take you close to the falls. You can enjoy the spring weather on the beaches of Lake Ontario in Niagara-on-the-Lake.
History lovers will enjoy visiting the Niagara Falls History Museum and the Willoughby Historical Museum. The historical museum was a one-room schoolhouse. Families with children may want to visit MarineLand to see sea lions and dolphins perform. Small children can ride a carousel here, and older family members may want to go on the large roller coaster.
Toronto
You can reach Toronto from Niagara Falls by taking Highway 403 west and north around Lake Ontario for approximately 80 miles. If you want to see the city from above, visit the CN Tower to take an elevator with a glass front and a glass floor up to an observation deck 1,465 feet above the ground. Adventurous travelers can walk on a ledge outside the tower while they are attached to safety harnesses. Exhibits at the Royal Ontario Museum include dinosaur skeletons and artifacts from ancient Egypt. If you are interested in seeing a castle, take a tour of Casa Loma. The castle was completed in 1914 to be the private home of Sir Henry Pellatt.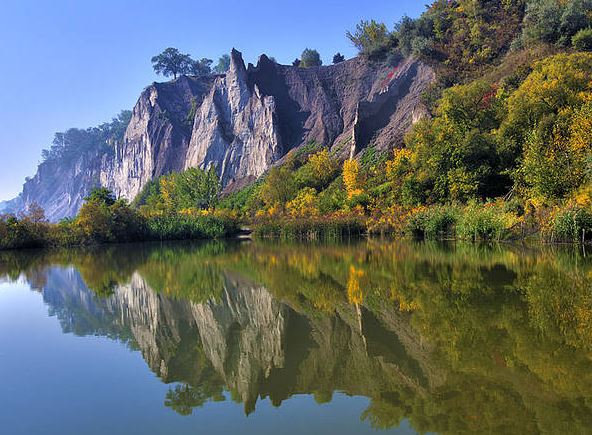 Lake Simcoe and Georgina
Heading north on Highway 404 from Toronto will take you to the outdoor recreational opportunities at Lake Simcoe in Georgina. The drive is approximately 50 miles. You can go boating and fishing on the lake. If you are traveling in an RV from Jamieson Car and Truck Rental, you will have plenty of room for fishing poles. There are places for hiking and picnicking in Sibbald Point Provincial Park on the lakeshore.
Ottawa
You can also enjoy the outdoors at Gatineau Park in Ottawa. You can reach Ottawa from Georgina by driving northeast along Trans-Canada Highway 7. This drive is approximately 235 miles. The park has trails for hiking and bicycling. If you are in an RV, you may be able to bring your own bikes on your trip. There are interactive exhibits with levers and dials at the Canada Science and Technology Museum. You can learn about Ottawa's history at the Bytown Museum.
You will have great memories of your trip around Ontario after you return home. Consider visiting this great Canadian state next time you are planning a vacation!